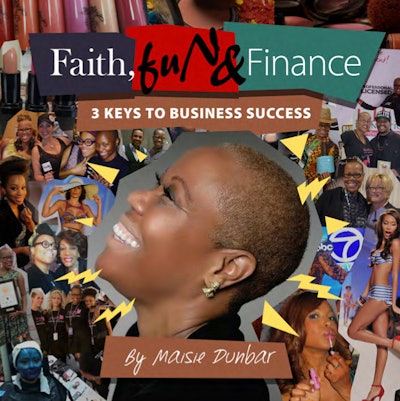 Salon owner, celebrity manicurist, and creator of Bluffajo Cosmetics, Maisie Dunbar, can now add accomplished author to her many accolades, as she just launched her first book, Faith, Fun & Finance. Dunbar mixes real examples from her own career with universal business advice to inspire other beauty professionals and entrepreneurs to go for their dreams!
"This has definitely been a long time in coming," says Dunbar. "I am thankful for how God lead me over the course of my career to write this book and to share my journey with others. If you don't give up, your God-given visions can come to pass."
To learn how to get a copy of Faith, Fun & Finance, contact Maisie Dunbar Spa Lounge & Bluffajo Cosmetics at (301) 585-4770
 or visit www.MaisieDunbarSpaLounge.com and www.Bluffajo.com.
Images: Maisie Dunbar