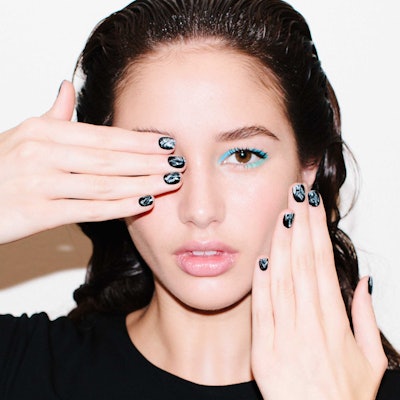 For Nanette Lepore's Spring 2016 Presentation, the Caption Polish team took the feel of the designer's collection to the models' fingertips. Caption Polish's Senior Nail Stylist, Soo Kim, took inspiration from the texture, evocative prints, and signature silhouettes of the clothing to created a monochromatic manicure that is raw-edged and consciously imperfect.
Each digit was given a layer of deep black polish and random, free-spirited wisps of white. The look has a definite "DIY" feel, and you can easily recreate it for your clients. Here's how:
1. Apply Caption Polish Base Coat.
2. Apply two coats of Look, Don't Touch from cuticle to free edge.
3. Clean off the brush so there is only a little polish remaining and lightly swipe across the nail in various directions to create faint brush strokes using Heaven Help Me.
4. Apply Caption Polish's Top Coat.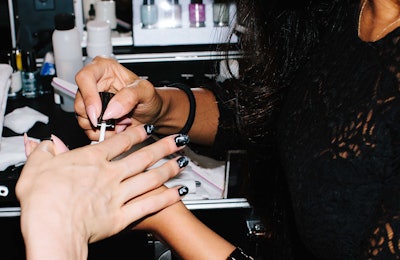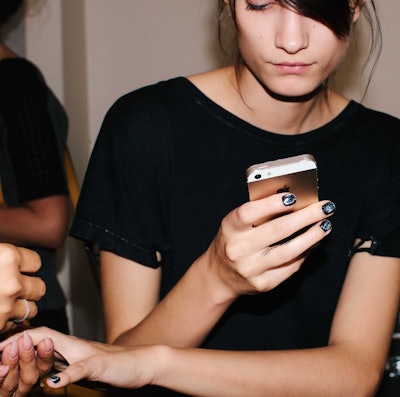 [Images: Caption/Atisha Paulson]