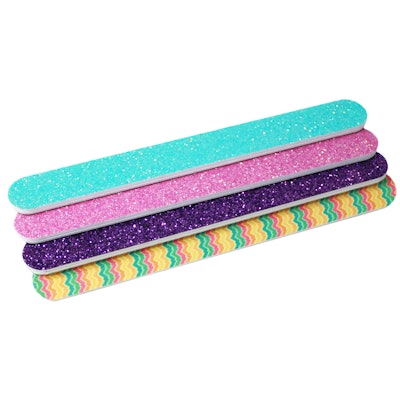 For 25 years, Tropical Shine has provided nail techs with the essential, durable nail files they need to create perfectly shaped manicures and build a booming business. The various shapes, lengths, colors and coarseness of Tropical Shine files make them easy for anyone to use whether filing an acrylic, repairing a chipped gel, buffing out an imperfection or adding shine to a perfect natural manicure. And because health and safety is crucial, Tropical Shine nail files are also compliant with professional disinfecting regulations nationwide.
In celebration of two and a half decades of business, Tropical Shine is launching a new line of glitter files in peppy colors available October 2015. Use them to brighten your day, pep up your client's service, or retail!
You can order them by calling 800.783.9969.
[Images: Tropical Shine]