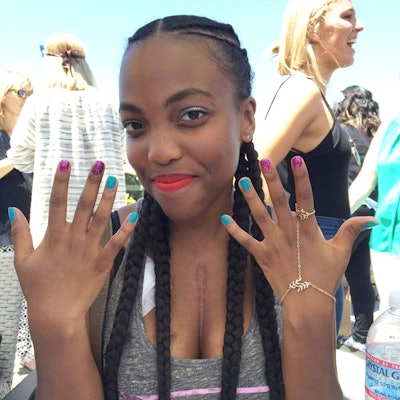 The teenage years are already complicated, but when you throw in a cancer diagnosis – well, we can all agree you deserve a spa day. On April 27th  at the Sonya Dakar Skin Clinic in Beverly Hills, twelve girls were treated to a day of pampering during the Wish Upon a Teen's 4th Annual Spa Day. The girls were treated like royalty with facials by the Sonya Dakar team, makeup application by Stila, and most importantly, manicures from China Glaze!
Not only that, the nail artists on duty were celeb manicurists Stephanie Stone and Brittni Rae from Nailing Hollywood. The young girls got to select from any of China Glaze's most popular shades, as well as their brand new summer colors.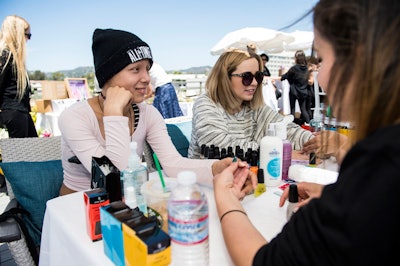 To top it all off, the girls got to meet and spend time with celebrities Austin Stowell (Whiplash), Haley Pullos (General Hospital), Halston Sage (Crisis) and singer/songwriter Cailee Rae.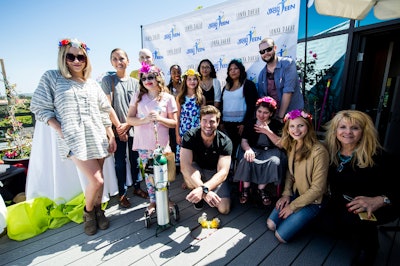 [Images: China Glaze]