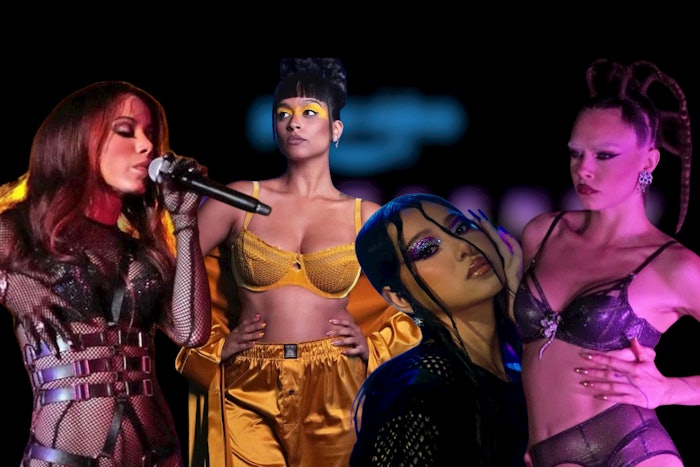 Celebrity nail stylist Master Weenay crafted a collection of sexy nail looks for Rihanna's Savage X Fenty Vol. 4 Show
Singers Anitta and Bella Poarch and models Cara Delevingne and Irina Shayk each wore nail designs by Weenay, which the nail stylist shared on Instagram. 
Brazilian singer Anitta gave a sultry performance during the show. Her leather-and-fishnet stage costume was complemented by long stiletto nails with bondage-inspired designs. 
Weenay accented model Cara Delevingne's futuristic runway look with gold, medium round nails emboldened with a white peekaboo design. 
Weenay gave her Instagram followers a backstage look at her design process, sharing the long square, purple gelly nails Filipino-American singer Bella Poarch wore on the Savage X Fenty runway. 
In a heartfelt Instagram post you can view below, Weenay thanked her assistants for their help during the show.
Follow us on Instagram and subscribe to our free daily newsletter to receive the latest news for nail professionals.