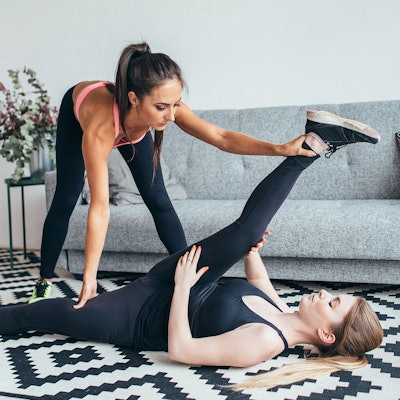 Can you remember the last time your treated yourself to a little "me-time"? If it takes you more than a second to think about it, it's been too long. After a rewarding, yet grueling work day, it's important to care of yourself and your body, especially if you're not practicing ergonomics in the salon or in your studio. That's where the REME app comes in. The wellness on-demand app provides access to custom massage and stretch therapy which can improve your overall health through your physical and mental state.
Here are some key benefit to stretching:
-Reduced muscle soreness and tension
-Increased range of motion in the joints
-Enhanced muscular coordination
-Increased circulation of the blood to various pats of the body
-Increased energy levels and circulation
REME makes getting a massage affordable (starting at $65 for 45 minutes), convenient (where and when you want), and we treat each person separately with a personalized session, as no two bodies are alike. REME's fleet of experts go through a rigorous vetting process. REME i s committed to both the safety of you, the client and the expert. All of REME's experts are massage therapists that are certified by the CAMTC (California Massage Therapy Council). The CAMTC only certifies therapist after they have met the following requirements; attended a CAMTC approved school, have had at least 500 minimum hours of training, and have passed a criminal background check. In addition to hiring only CAMTC certified massage therapist, REME mandates that each candidate has an in person interview and they must carry both general and professional liability insurance.
So say goodbye to tension and hello to an easier, and better and more flexible work day. For more information about the app, log onto remeapp.com.
What do you think of the REME app? Let us know in the comments below!
-Sigourney Nuñez
[Image courtesy of REME app]
READ MORE: