With the help from Gena Pedi Spa, you are four simple steps away from offering your clients a luxurious clay pedicure experience. This season, Gena Pedi Spa is bringing the Moroccan Hammam culture to the salon with its latest collection, Ghassoul System, inspired by the rich elements of Moroccan Ghassoul clay. Derived from deep in the Atlas Mountains and used to revitalize and rejuvenate, the clay detoxifies, soothes and improves skin texture in one use.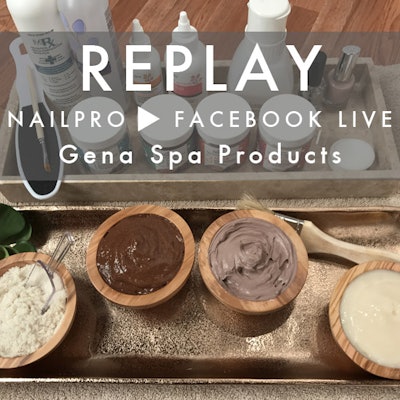 To learn how to add this miracle clay pedicure to your service offerings, we invited Gena Spa Products global educator, Vicki Ornellas, to show us how to properly perform this premium service.
Watch the live demonstration below for the full explanation.
What are your thoughts on this miracle clay pedicure? Let us know in the comments below! 
-Sigourney Nuñez
RELATED: