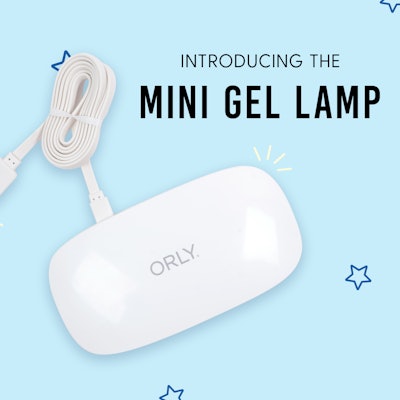 ORLY has launched new products just in time for the holiday season!
All Tangled Up Breathable Color + Treatment Fall 2020 Collection
This fall collection plays on winter's softer side: inspired by picturesque cabins, champagne toasts, the first snow and more.
Pine-ing for You: Dark green crème.
Don't Leaf Me Hanging: Muted green/tan crème.
Let's Get Fizz-ical: Champagne shimmer.
The Snuggle Is Real: Mauve-pink crème.
Love at Frost Sight: Shimmering gray.
Diamond Potential: Dark gray-black crème.
Shades in the collection are one-step, and do not require a base coat or a top coat.
Mini Gel Lamp
This mini gel lamp allows users to complete professional-looking gel manicures and extensions at home and on the go with USB power capability.
Check out some great tutorials on using the gel lamp from Brittney Boyce (@nails_of_la) has tutorials available on her InstagramTV page.