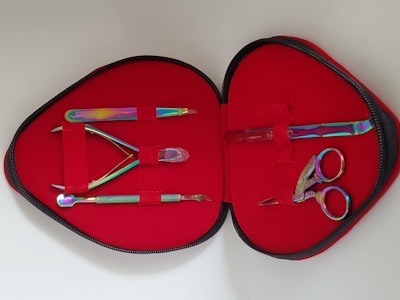 Work through the holidays in style with the new releases from Pacific Instruments: Tweezers and a Professional Manicuring Kit!
The glitter tweezers (available in 5 sparkling colors) are made of stainless steel and are hand-filed for precision angled tips guaranteed to tweeze fine hairs every time. 
The Professional Manicure Kit includes a nail nipper, cuticle pusher, tweezers and scissors in a heart-shaped zipper case.
All Pacific Instruments tools are hand crafted with multi-titanium coatings to protect against rust and harmful residues.