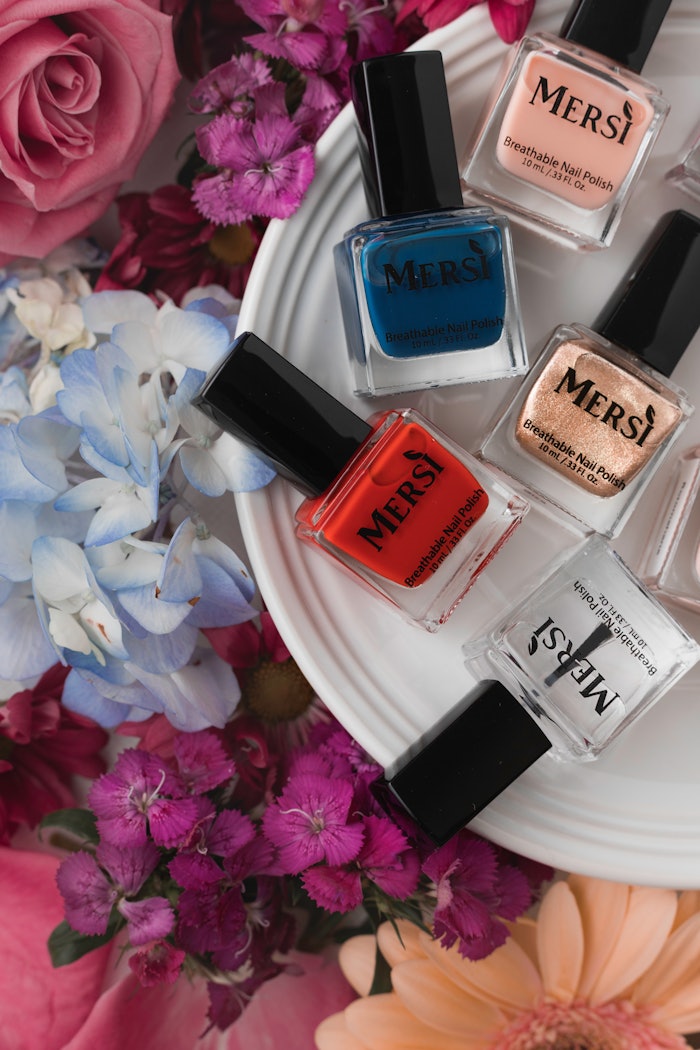 Mersi has entered the Halal cosmetics industry, with the launch of their breathable and certified Halal nail polish line. Mersi Cosmetics is a mission-based company: to change the norms of the cosmetic industry by creating healthier alternatives. Each product made by Mersi is 100% Halal, vegan, cruelty-free and non-toxic.
Inspired by nature, each product made by Mersi is inspired by and named after a wonder of nature.
"Hillier" is a beautiful, pink Halal nail polish shade inspired by one of the pink bodies of water and largest island in the archipelago.
"Northern Lights" is a dusky purple color, inspired by Aurora Borealis, an illuminating display in the sky.
"Spiaggia Rosa" is pinkish-nude color, inspired by one of the world's most beautiful beaches, Spiaggia Rosa that has rich pink sand.
"Yosemite" is a muted-brown color, inspired by one of the oldest nature preserves, Yosemite National Park: earthy and magnificent.
"Red Beach" mimics the color of salsa, inspired by the largest wetland and reed marsh in the world, Red Beach.
The Halal nail polish line by Mersi features over 20 shades! All made with a breathable formula, which allows water and oxygen to permeate through it. Breathable nail polish, when applied, allows our nails to stay hydrated and essentially breathe. Creating a healthier experience for nail polish users.