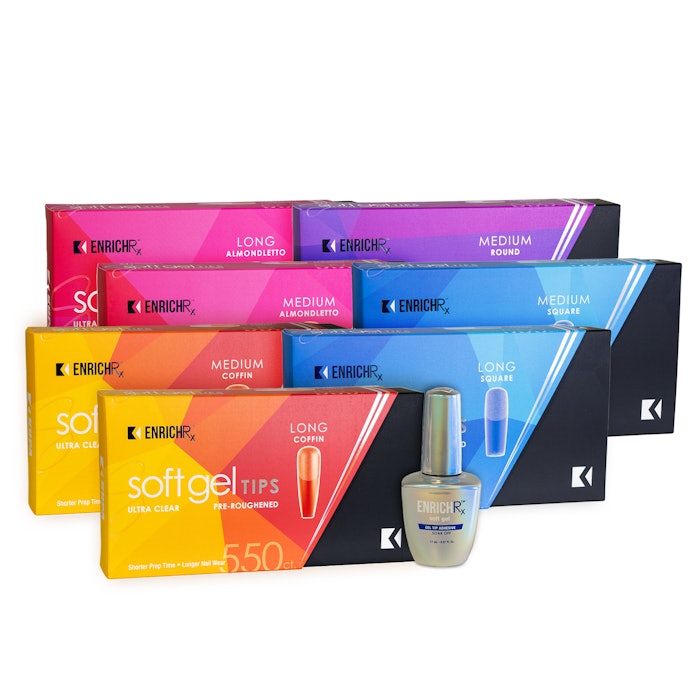 Courtesy of KUPA Inc.
KUPA has expanded its EnRichRx offerings to include a line of soft gel tips.
EnRichRx Soft Gel Tips apply easily and quickly, saving nail pros valuable time while giving clients the nails they want.
KUPA EnRichRx Soft Gel Tips come in four on-trend shapes: coffin, round, square, and almondletto.
Each box of tips comes in two lengths (medium and long) in 12 sizes for a 550-count total. Each tip is pre-roughed, saving nail professionals time during the application process. 
To apply KUPA EnRichRx Soft Gel Tips:
Find the right size tips for your client's nails.
Use EnRichRx Soft Gel Tip Adhesive to adhere the tip to the natural nail.
Flash cure.
Cure all five nails for 60 seconds to complete the set.