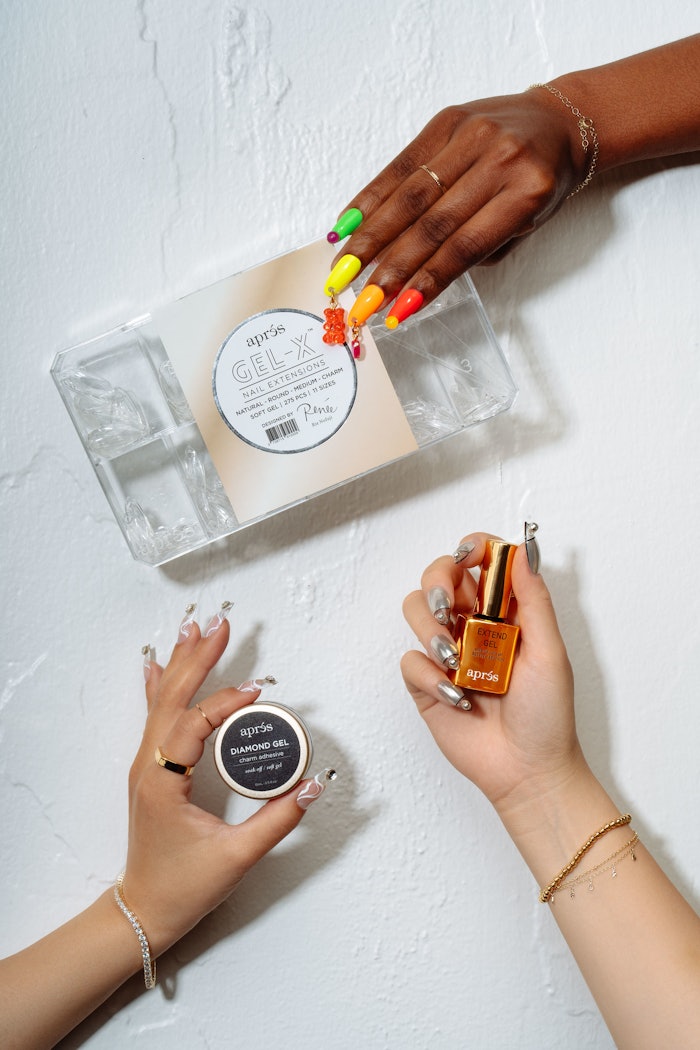 Courtesy of Aprés Nail
Aprés Nail has collaborated with Japan's premier nail artist, Rie Nofuji, for exclusive Gel-X Tips.
Aprés Nail is the pioneer in full-coverage soft gel nail extension technology and the creator of Gel-X Extensions.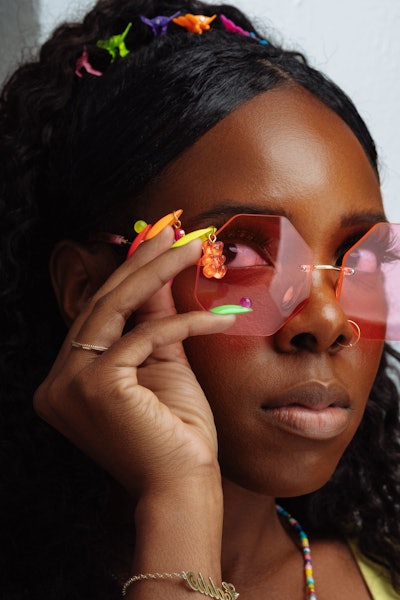 Inspired by Rie Nofuji's signature standout yet simple nail art, the collaboration offers Gel-X Tips with a precut circle on each tip for easy application of jewels or charms without damaging the structural integrity of the nail.
Traditional nail art requires nail technicians to use an e-file to drill into nails/tips to carefully create a hole, risking breakage or too large of a cut-out.
Details on Rie Nofuji x Gel-X Tips:
Box of Tips with 275 pieces and 11 sizes
Style: Natural—The Natural line has a flatter surface and less of a C-curve compared to Aprés Nail's Sculpted line
Shape: Circle Cut-Out Round
Length: Medium
Gel-X Tips are applied with Aprés Extend Gel and can last up to four weeks as beautiful, strong nail extensions.