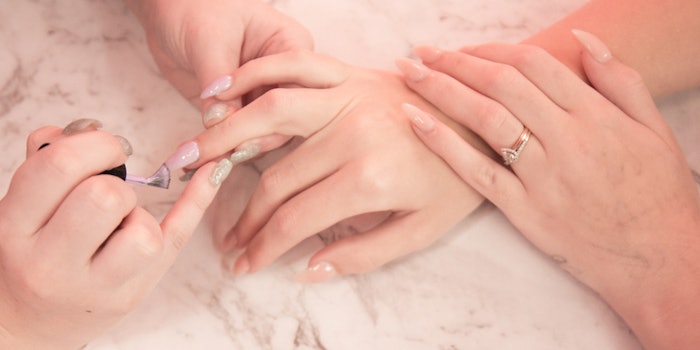 Being cost-conscious is always a smart strategy, but now more than ever it's imperative for a salon's survival. When it comes to stocking up on salon supplies, where can you save? And when does a big-ticket item justify the cost? It can be a hard nut to crack when you're balancing your books and figuring out ways to keep your doors open. So, what should you be pumping your hard-earned cash into, and what allows you to scrimp without sacrificing quality? We give you some helpful tips and tricks for discerning when to splurge and when to save.
Be Cost-Conscious
For the budget-conscious buyer, we get it: You want savings, but you also want quality. The good news: "Cheaper" doesn't necessarily equal "cheaply made"—and you can efficiently operate your salon choosing low-cost items that save you big time. One instance where you'll want to SAVE: during the testing period of a product line or service. Opt for less expensive tester minis or a starter kit until you know that the product works for you. Once you're satisfied, then make the larger investment in the system. If companies offer bundles, do the math: Does it cost more to buy items individually than to purchase a kit? Look at the product category. Does the quality suffer when the price point is lower, or does it remain virtually the same no matter if it's low or high? In the latter situation, choose the economical product—especially if you find it works well within your needs. It's also important to think about use. Is the item disposable or reusable? Quality for single-use products isn't as important as price, while how well a reusable tool endures daily wear and tear makes durability—which can often justify a higher price—of the utmost importance.
Time to Indulge
When splurging on an item, whether it's a pedicure throne with all the bells and whistles or an entire gel system, think about how the initial investment will mete out over the entirety of the product's operation. Are you using it frequently enough that the revenue generated from it covers the upfront cost in short order? Does it perform efficiently, allowing you to work quicker and smarter, and therefore make more money? Is it a "unicorn" product—you know the ones—where it magically does everything you need by combining several service steps into one tidy package—again saving you valuable time? Does it enhance your service (and justify higher prices) by offering a level of perceived value, such as a super-charged formula with superior—and somewhat pricier—ingredients? In many cases, higher price points should also come with benefits like extended or lifetime warranties, free or reduced-cost product education and superior 24/7 customer service.
While your eyes may be glazing over—so many questions to consider!—having a firm grip on where to invest each and every dollar will help you make educated purchasing decisions. But if you need a little more guidance, we're breaking down where you can save and splurge—sans guilt.
Pedicure Basins and Thrones
When your clients sink in for their pedicure, luxury is top of mind. You can certainly provide a soothing experience with a movable freestanding pedicure bowl and cushy chair of your choice—a definite cost savings if you're working on a leaner budget. Or, invest in a "no-plumbing" chair (typically priced in the low thousands) that, as its name implies, requires zero plumbing dollars spent—but it does take time to sanitize properly. Or, invest in a do-it-all chair—one that can be used for multiple services (think: skin, lash extensions and mani/pedis)—which will save you precious square footage and pay for itself in services. If you're ready to truly splurge, though, this is the item to bankroll your cash into: the pipeless pedicure lounge. Base models can be in the low- to mid-thousands, and adding features like seat warmers, massagers, electronic foot rests, swivel manicure trays and more can raise the cost significantly. Depending on your budget, you can even customize certain lounges down to the fabric color and laminate finish—for a price. And though the name seems to imply otherwise, whisper-quiet, sanitary pipeless technology requires you set aside additional money for the necessary plumbing, so budget accordingly.
The Basics
You simply can't run a salon without the basics—think: orangewood sticks, hand files, toe separators, cotton, towels and more. And because many of these items are disposable in nature, focus your attention on their price point (keep it low) rather than their quality (they're being tossed after a single use, after all). If you choose reusable hand files, pay up for longer-lasting durability, but know they'll break down over time from proper sanitation and repeated use—unless you add a glass file to your arsenal, which lasts a lifetime.
Nail Art
Oh, nail art, how we love thee. So many options at our fingertips for nail opulence: Mylar flakes, dried flowers, charms, transfer foils, crystals and more. Lucky for you, most nail art items can be purchased cheaply and in large enough quantities that they last you quite a long time. There's even new technology, like a spray that creates a full ombré nail design in one pass, saving you multiple steps! Of course, should you have clients who desire mega bling, buying high-quality—and higher-price—Swarovski crystals is a must. But don't worry: These baubles pay for themselves (just charge accordingly!).
Enhancement Products
The world of enhancements is ever evolving (Unicorn chrome powder! Spider gel!) and the choices—acrylic, gel, dip and gel polish—support a breadth of services. Quality is paramount: Trying to save a buck on off-brand formulas or cheap knock-offs can cost you a lot of heartache. Always purchase from trusted distributors to safeguard yourself. If you're seeking to establish new or strengthen existing enhancement services, product testing is key. Before jumping in full-force and buying all of the system components (UV lights, base and top coats, resin, primer and all of those gorgeous colors), save on starter kits or minis until you discover the product that works best for you. Then, splurge on a full system of high-quality, education-supportive enhancement products and build your color library, starting with your classics (reds, pinks, nudes) and, depending on your clientele, adding trend-based hues and effectswhen money permits.
Nail Polish
What's great about polish: If you do your job right (prepping and sealing the nail), even the cheapest lacquer can wear well. But you'll want to suss out performance: Does the formula thicken too quickly over time? Is it too watery? Do the brushes fray, or do they lay down color seamlessly? Since you're using polish daily, you'll want to be sure that you're not fighting your product to make it work for you. That being said: You don't have to pay a ton to carry great polish selections—unless you want to provide something extra special (diamond dust-infused manicures, anyone?).
Lotions, Masks & Creams
Saving on lotions and creams is possible, just be sure to try before you buy to experience how luxurious the product feels (or not). Formulas boasting buzzy skincare ingredients like hyaluronic acid or AHAs and BHAs can cost more; if you pay up for these results-driven formulations, then make sure to price your service accordingly and market it appropriately. If you're doing high-volume manicure and pedicure services, invest in the pricier backbar size; it will save you in the long run if you properly measure product per service. Does your salon draw a cleanliness-minded crowd? Single-use pouches or boxes of manicures and pedicures with premeasured product are widely available, but tend to be on the pricier side.
Tools, Brushes and E-files
Listen: Any manicurist, pedicurist and nail artist will tell you that she's only as good as her tools. They are, in effect, an extension of her hand, her mind and her business. Investing in high-quality tools, therefore, should be a no-brainer. Durability and performance are key: Does the brush feature bristles that won't fray with use and pick up and lay down your product with ease? Does it have a ferrule that won't loosen over time? Does the e-file boast ergonomic design, variable speed control, and loads of power minus excessive vibrations and heat—not to mention a warranty and tech support? Are your tools stainless steel with the option of lifetime sharpening? For the budget conscious, don't fret: Many tools, brushes and e-files priced in the mid-range do offer quality, but this is one category where spending more only strengthens your artistry and sustains your investment.
Save vs. Splurge
These cherry-picked items will stretch your money smartly.
SAVE: Kupa
MANIPro Essentials E-File Bit Kit
kupainc.com
SPLURGE: Luraco
Pro-30K Electric Nail File
luraco.com
SAVE: Belava
Glitter Pedicure Bowl
belava.com
SPLURGE: Living Earth Crafts
Club LE Chair
livingearthcrafts.com
SAVE: SNS
Air Ombre
snsnails.com
SPLURGE: Swarovski Crystal
Aurore Boreale (AB) Skull
cbhcrystals.com
SPLURGE: Bio Sculpture
BioGel System of 185+ colors
biosculpturegel.com
SAVE: Gelish
Intro Starter Kit
gelish.com
Karie L. Frost is a freelance writer and editor based in Connecticut.