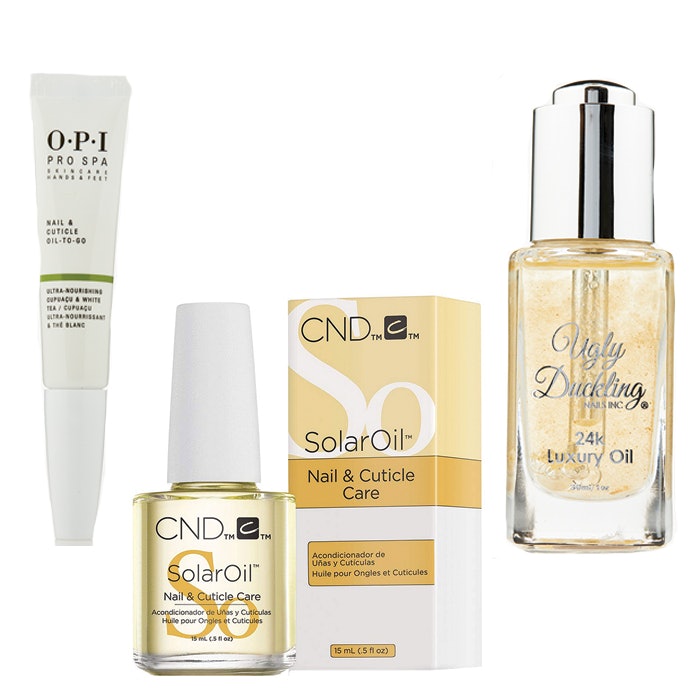 Liquid Gold!
As the first day of fall approaches, shorter days, colder nights and drier cuticles are not far off. But fret not! We've rounded up a slew of cuticle oils that are packed with superpower ingredients like jojoba oil, vitamin E, essential oil blends and even some 24-karat gold magic! With a variety of sizes, benefits and blends to choose from, these cuticle saviors are perfect for salon services and retail alike!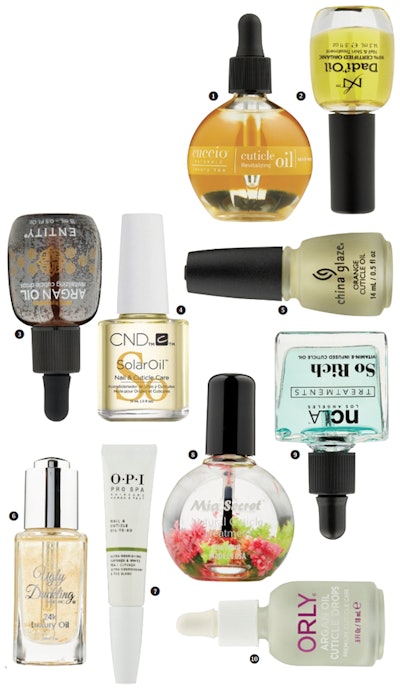 1. Cuccio Naturalé Milk & Honey Cuticle Oil
2. Famous Names Dadi' Oil
3. Entity Argan Oil Revitalizing Cuticle Drops
4. CND SolarOil
5. China Glaze Orange Cuticle Oil
6. Ugly Duckling 24K Luxury Oil
7. OPI Pro Spa Nail & Cuticle Oil-to-Go
8. Mia Secret Natural Cuticle Treatment
9. NCLA So Rich
10. Orly Argan Oil Cuticle Drops
–by Angelina Lewis
[Image: Courtesy of Armando Sanchez; manufacturers]
This story first appeared in the September issue of Nailpro magazine. To receive the magazine, click here to subscribe.