View this post on Instagram
This Saint Patrick's Day, try your clients' luck with Dermelect's ME peptide-infused nail lacquers in three luscious green shades, plus one shimmering gold. Faire Maiden Desert Sage, Verdure Lush Hunter Green, Army of One Khaki Green and Nobody's Fool Chrome Marigold give nails a high-gloss finish, full coverage and durability—just when clients might be looking for a pot of gold (or a Shamrock Shake).
View this post on Instagram
Recreate the look:
Los Angeles, California-based professional manicurist Yasmeen Sandoval created a Saint Patrick's Day-inspired nail design. Check out the video and follow her steps to get lucky with her water marble technique.
step 1
Apply two coats of green color Verdure Lush Hunter Green. Apply Liquid Palisade around cuticle and underside of finger, and allow to dry.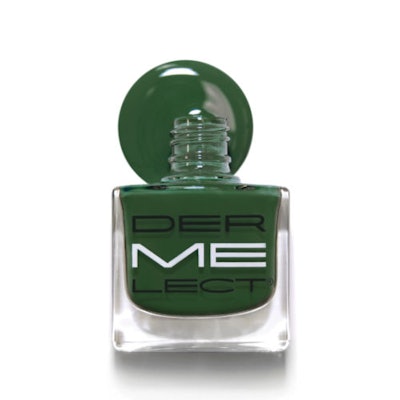 step 2
Fill a cup with water and add your first drop of polish. Allow it to spread.
TIP! If the polish doesn't touch the rim of the cup, move a Q-tip around the outer edge of the cup.
step 3
Add drops of Faire Maiden Desert Sage and Army of One Khaki Green to the center of the cup until you achieve a bull's-eye pattern. Dip a needle in the center of the pattern, moving towards the rim. Repeat from each side.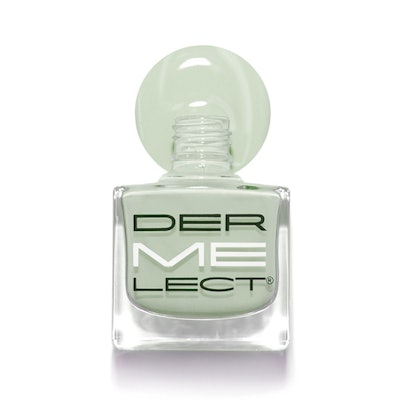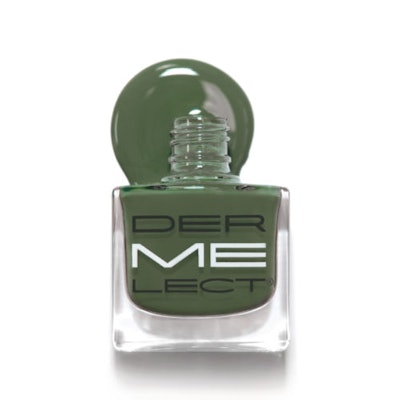 step 5
Continue this motion shown in video until you achieve a star shape. Choose the section of the design you like and dip the client's finger parallel to the water.
step 6
Remove finger at an angle, and blow off excess water. Peel off Liquid Palisade. Use a dotting tool and Nobody's Fool Chrome Marigold to paint gold dots at free edge or adhere round glitters. Finish with top coat.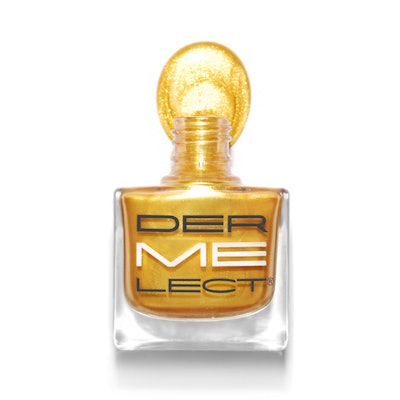 —by Angelina Lewis
[Images: Courtesy Dermelect]