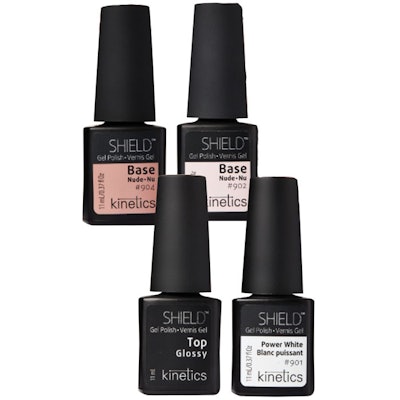 The versatile Kinetics Shield Nude Base gel polish can be used in multiple ways: as a two-in-one base coat and color, which can shave 20 minutes off a French manicure service; for creating a natural nail look; or as a base coat before applying nude shades to improve coverage, fill ridges and conceal imperfections. Three natural shades are designed to complement every skin tone: Au Naturel for light or medium cool skin tones; United Pink for light, medium or dark warm skin tones; and Equal Beige for darker skin tones.
RELATED: The Best Nude Shade for Every Skin Tone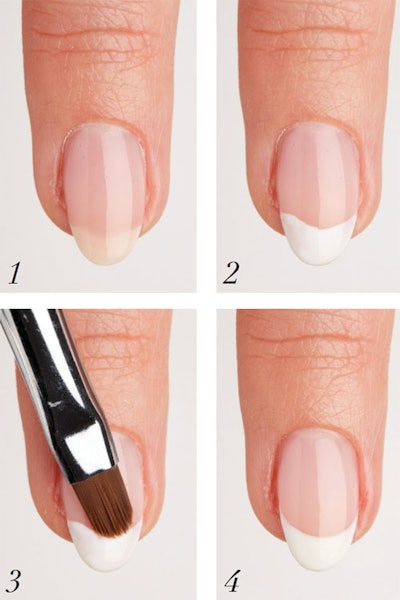 1) Prep the nail. Apply one generous coat of Shield Nude Base in United Pink; cure.
RELATED: Handwritten Love Letters Inspire a Graffiti-Style Set Fit for a Queen
2) Apply two coats of Shield Gel Polish in Power White to the free edge of the nail.
3) Before curing, use a cleanup brush to create a crisp smile line. Cure.
4) Apply Shield Glossy Top Coat, and cure. Finish the service by applying Kinetics Almond Cuticle Oil.
–by Angelina Lewis
This story first appeared in the February issue of Nailpro magazine. To receive the magazine, click here to subscribe.
[Images: Courtesy of Armando Sanchez]