Cosmoprof North America, held every July at the Mandalay Bay Convention Center in Las Vegas, is the largest business-to-business beauty show in America. NAILPRO's editors make the pilgrimage to this beauty mecca every year, combing through more than 500 booths to discover the best nail product launches seen on the show floor. This year, there was something for every nail tech, to be sure, from nail art fanatics to acrylic extensions experts. Check out some of our personal new product picks for each of our nail personalities.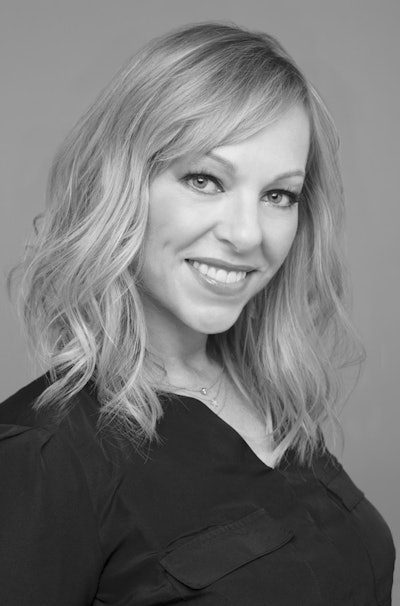 Stephanie Yaggy Lavery: Executive Editor
With almost 12 years at the helm of NAILPRO, Stephanie has utterly and completely embraced everything the nail industry has to offer. From extensions (gel, acrylic and even silk wraps) and nail innovations to color coats in every hue and extensive art, she has sampled it all—and wears it on a daily basis!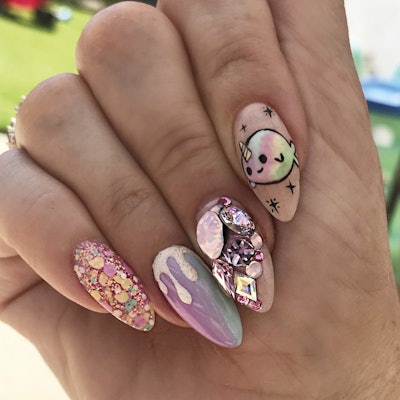 My Nail Style
Yvett Garcia (@yvynails) is my nail goddess. Not only does she sculpt beautiful acrylics, she also never fails to create magic on my extended almond-shape tips. This recent set is a combo of art techniques: hand-painting, sugaring, ombré and—of course—lots of crystals!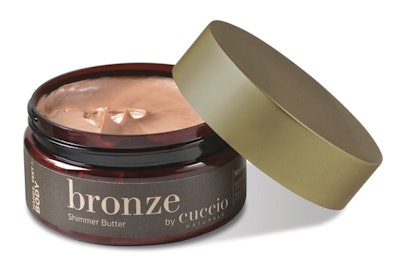 I love summer beauty. Of course, you can't always get away with that in the winter months, but with the new Bronze by Cuccio Naturalé I can sport glowing skin all year long. The shimmering addition to the Butter Blends line is packed with vitamin-infused moringa oil and deeply hydrating mango seed butter to keep skin moisturized and nourished even in the driest months.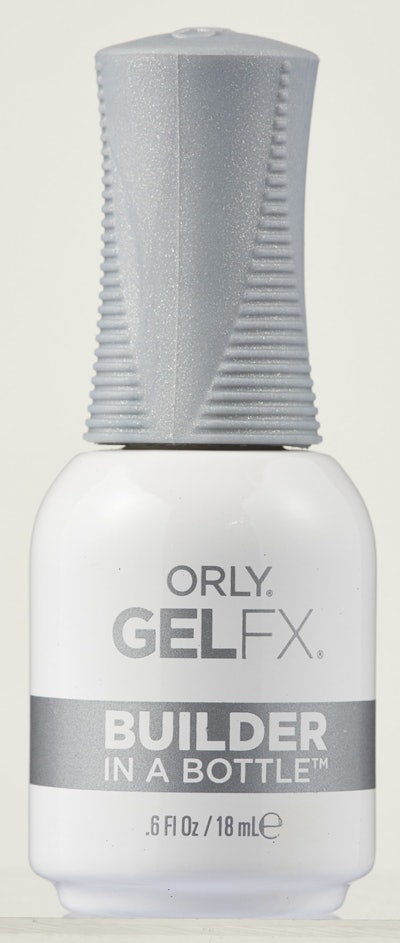 Despite having worn everything on my nails at one time or another, I have an affinity for good ol' liquid-and-powder. That being said, when I saw the new Orly GelFX Builder in a Bottle I was ready to chuck my acrylic right then and there. This crystal-clear sculpting gel applies like a soft gel, wears like a hard gel and removes by soaking—and you can fill it! Done and done.
I'm totally obsessed with the limited-edition Beyond Pro cordless rechargeable LED lamp from Kiara Sky. Besides being the loveliest shade of soft pink, it's also acetone resistant (keeping it pink), motion sensor activated (no one has to remember to push any buttons) and it's easy to clean (always important).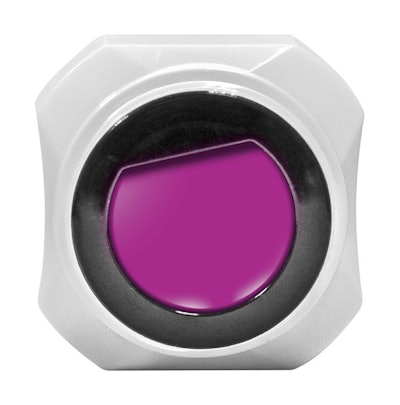 I pulled out all of my detailed nail art inspo pics when I discovered the new Gelish Art Form Gel. This highly pigmented 2-D Technology art gel means that you can paint everything from fine lines to background shading without any wrinkling or wiping, or having to apply multiple coats. Plus, it's available in 24 shades, from glitters to pastels, making it a must for awesome art.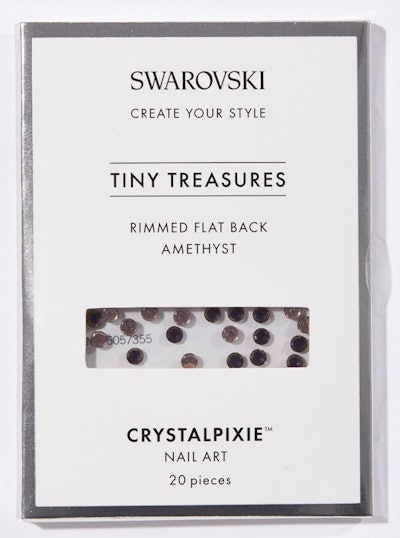 My nails aren't anything without a little (read: a lot) of sparkle. A simple set for me consists of neutral color loaded with well-placed stones. Naturally, I couldn't wait to play with the new Swarovski Crystalpixie Tiny Treasures. As opposed to the caviarlike effect of the original Crystalpixie, these chic packets boast flat-back crystals in a variety of colors and shapes, as well as pendants with jump rings—hello, nail piercings!—so I can mix and match to my sparkling delight.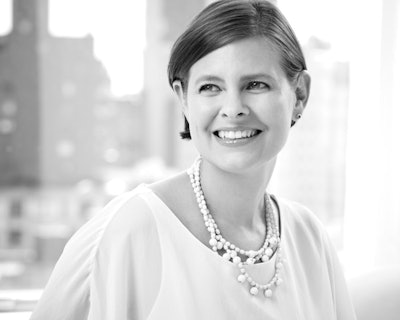 Lotus Abrams: Managing Editor
When it comes to her nails, this busy mom of 5- and 7-year-old girls (who are already raiding her beauty closet!) favors express services, reparative nail treatments, gel polish and traditional lacquer in bright and daring shades, luxurious lotions, and simple nail art with just a little bling.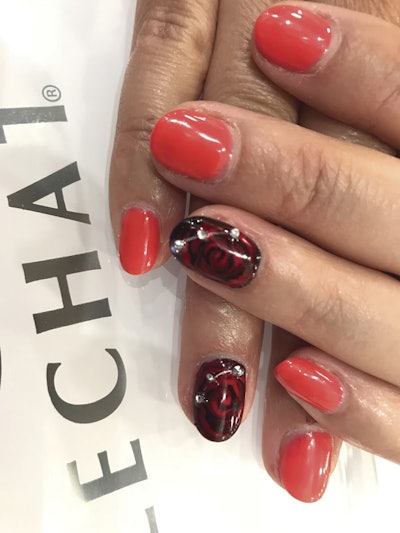 My Nail Style
LeChat brand ambassador Henry Pham upgraded my single-shade gel mani with a couple of rose-adorned accent nails, which he created in a matter of minutes by painting rose "petals" in white gel polish over one coat of black gel polish topped off with a coat of red gel polish.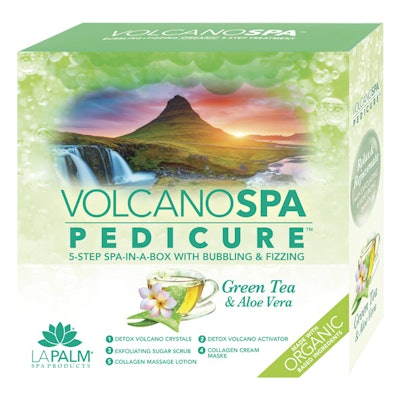 I'm a habitual tea drinker, so La Palm Volcano Spa Pedicure in the new Green Tea & Aloe Vera scent is right up my alley. The five-step kit contains everything techs need for an ultra-pampering pedi: Detox Volcano Crystals and Detox Volcano Activator, which are combined for a bubbling, fizzy soak; Exfoliating Sugar Scrub; Collagen Cream Maske; and Collagen Massage Lotion.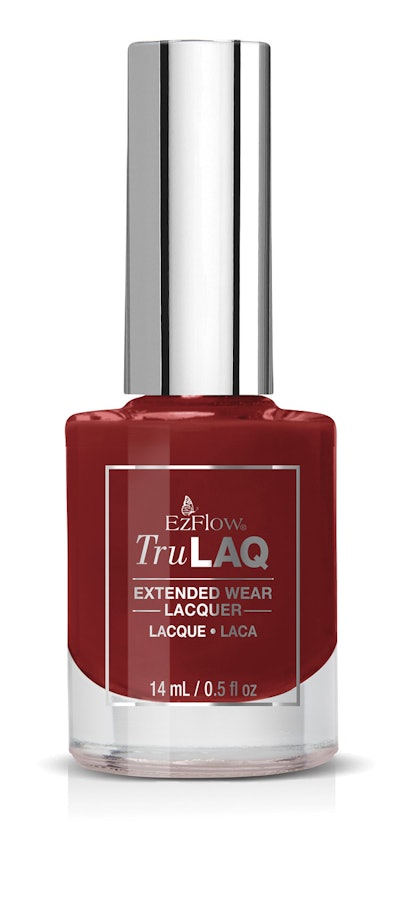 I'm loving new EzFlow TruLAQ extended-wear lacquer for long-lasting pedis. Available for purchase in December, TruLAQ includes 24 of the brand's most popular shades from the TruDIP acrylic dip system and TruGEL gel polish line—including one of my faves: Smeared Kiss. The quick-drying lacquer is formulated to last two times longer than regular nail polish.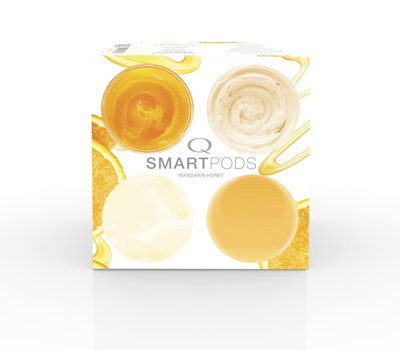 Despite my busy schedule, I crave a luxurious spa pedicure now and then, and the new Qtica Smart Spa SmartPods make it easy for nail techs to deliver just that using a cost-effective, efficient four-step system. The products in the each kit—Fresh Soak, Sugar Scrub, Moisture Mask and Luxury Lotion—come prepackaged in individual cups perfectly portioned for a single pedicure service, eliminating the guesswork of portioning out product from bulk containers and making inventory tracking easier.


An ombré manicure is my go-to when I'm looking for a simple way to make my nails stand out. NuRevolution's new Ombré Gel makes it easy to achieve the blended effect without actually mixing colors or using additional brushes. Try NuRevolution's recommended color combos or choose any two of the 37 shades to work with—from pale peach Perfection to bright blue Berry.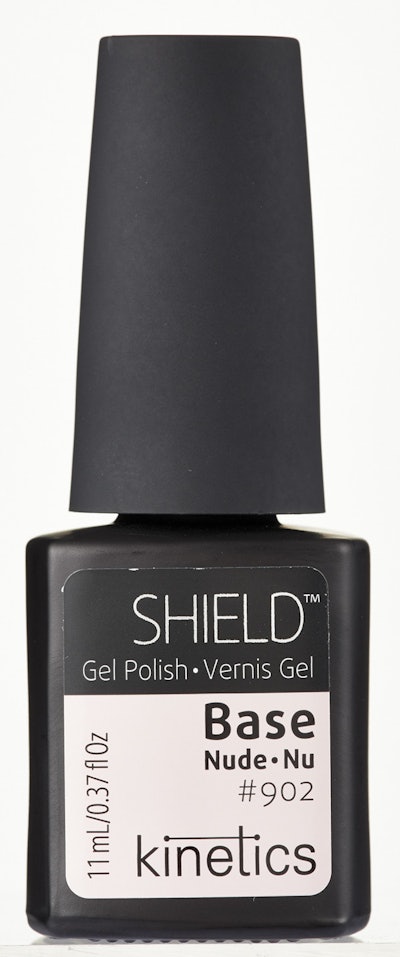 As a working mother, I have a real need for speed when it comes to nail services. That's why I'm excited about Kinetics Professional Nail Systems Shield Nude Base Gel Polish. The multitasking, time-saving product provides base coat and color in one application (saving up to 20 minutes during a French manicure service); fills ridges and other nail imperfections to create a smooth surface; and conceals nail discoloration for a flawless natural look. And, it comes in a variety of nude shades to match any skin tone.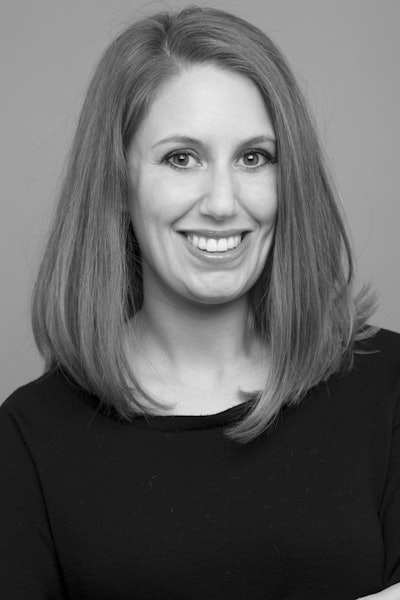 Dina Ciccarelli: Assistant Editor
Whether she's attending a salon opening party, flowing through a yoga class, or spending the day at the beach with her dog, Lola, Dina needs durable, long-lasting nail products that can stand up to her busy lifestyle: gel polish, dipping powders and gel paints—all perfect for creating standout nails.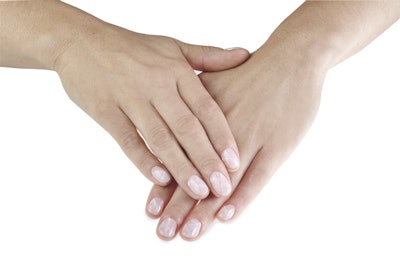 My Nail Style
Nail artist Katie Masters created this simple yet beautiful rose quartz nail art design for me, using gel polish and paints. I love that it looks complex, but didn't take a lot of time.
My fear of heat spikes is now a thing of the past, thanks to the Light Elegance LEDdot, a powerful, compact new curing lamp. With 54 LED lights and an automatic hand sensor, this lamp boasts even curing, a low power mode to prevent heat spikes and light indicators that signal when it's in use.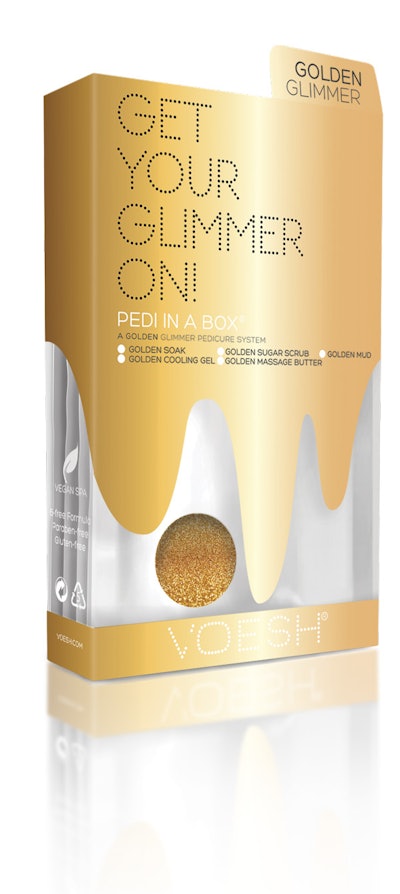 The mild Los Angeles climate means my feet are on display long after sandal season has ended in other parts of the country, making year-round pedicures a must. And despite being busy, I can always find time for a fabulous Voesh Glimmer Pedi in a Box. Available in two shimmering, attention-grabbing choices—Golden Glimmer and Unicorn Glimmer—the five-step kit comes with everything you need for a posh pedi individually packaged for a single service.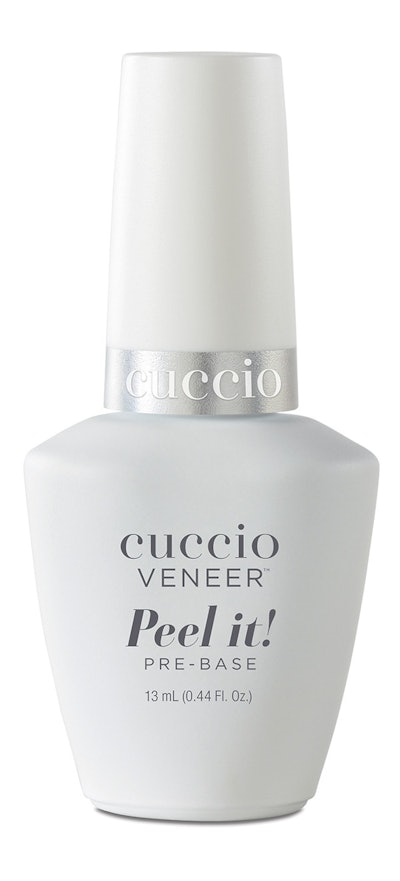 This product has my name written all over it. With the new Cuccio Veneer Peel It! Pre Base I can keep my go-to gel polish manis and make sure my natural nails stay damage-free. Peel It! is applied before Veneer Base Coat to protect the natural nail from damage during the removal process. When it's time to remove the gel manicure, there's no need to soak; you just peel it off for damage-free nails in minutes.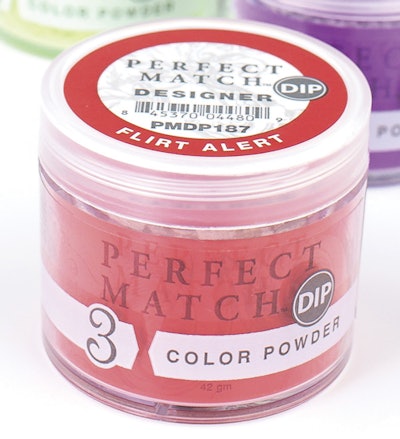 My favorite LeChat gel polish and lacquer shades are now available in Perfect Match Dip Powder—there are 188 colors to choose from! Bonus for my busy lifestyle: Perfect Match Dip Powder doesn't require curing, offers gentle and easy removal and lasts twice as long as a traditional manicure.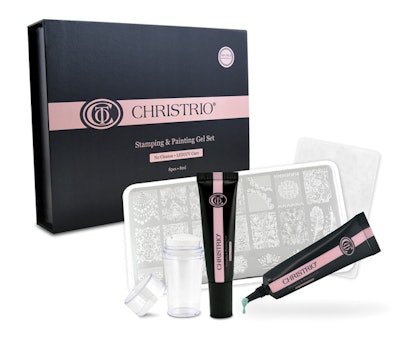 Stamping has become my new favorite way to achieve nail art; it makes creating intricate art quick and easy (once you get the technique down, that is). The new Christrio Stamping & Painting Gel Set includes everything needed to create art for every occasion: a design plate, gel paints in eight shades, a stamping tool and a scraper.
-Dina Ciccarelli
[Images: Courtesy of manufacturers]
This article was originally published in the October 2018 issue of NAILPRO