The hottest trend in fashion right now? Style meets comfort in athleisure wear. The beauty of this look is that everything we love about athletic wear—the stretch, the colors, the cool coziness—has been incorporated into clothing that is acceptable for wear outside of the gym or yoga class. And just like the duds, the spring lacquer collections provide plenty of versatility, making the shades extremely easy to wear from day to night, from pastime to party. Here, we pair the two for easy-to-incorporate looks and color combos that are sure to add a spring to your step this season.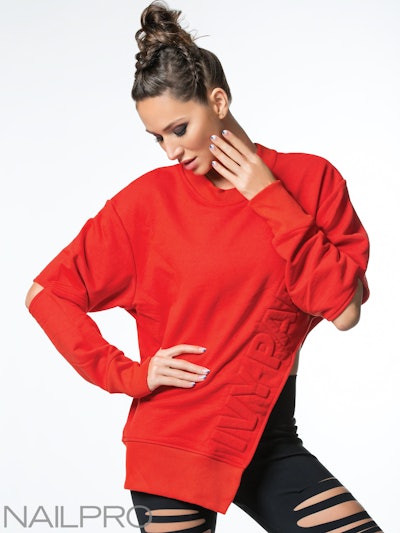 Warm Up: Athleisure styles often include creative cutouts and sheer paneling, adding a hint of interest to conventional cotton and spandex. The same holds true for nails, where natural nude tips peek out amidst the shimmering and glittery cast found in many of the spring hues. Top and Leggings: Forever 21; Shoes: Puma.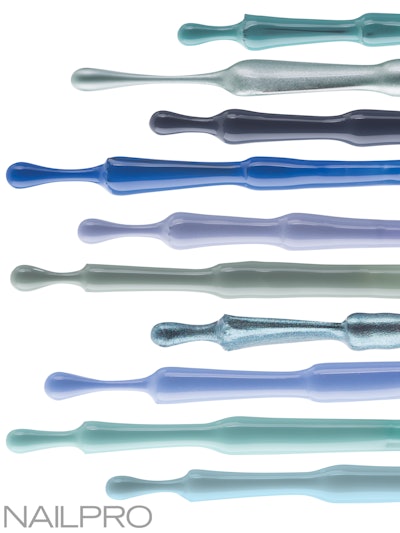 Cut It Out: Take a cue from the clipped styles found on oversize sweatshirts and standard black leggings. An uneven, two-tone edge works wonders at kicking the traditional French nail up a notch. Top: Ivy Park; Leggings: Alo Yoga.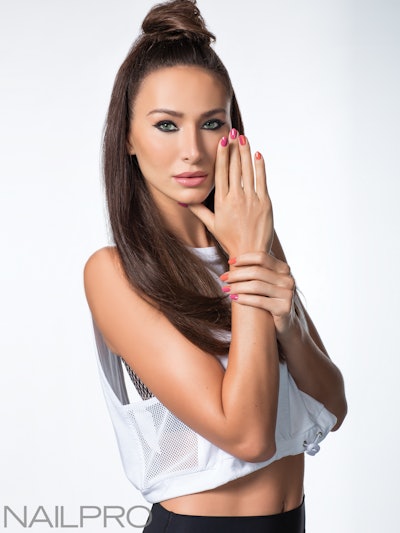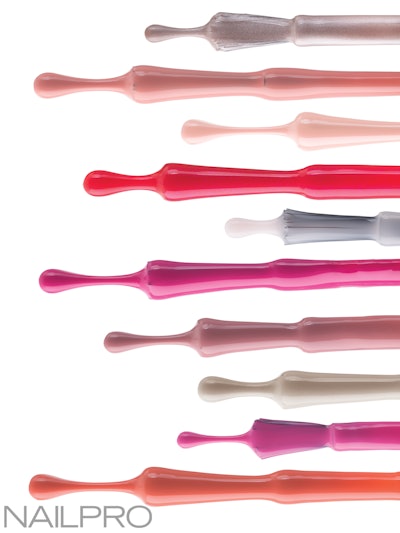 In Play: When you can't choose between two—whether mesh tops or color pops—wear them together. Revel in the freedom of butting up purple-pink to bright coral. Top: Forever 21; Sports Bra: Ivy Park.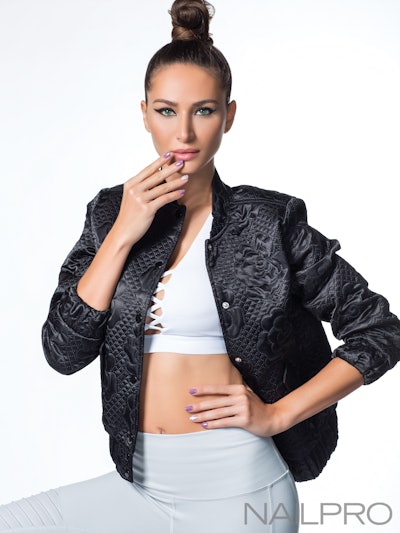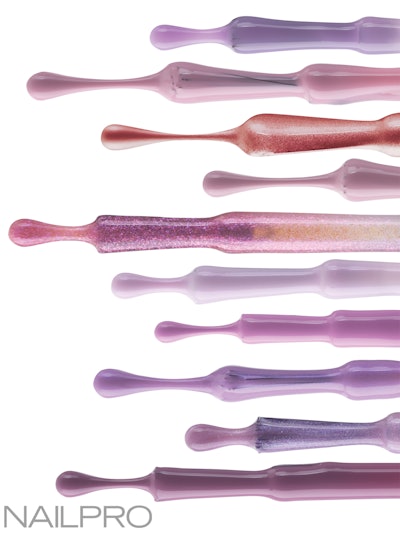 High Impact: Thanks to Pantone's Ultra Violet pick, purples reign supreme this spring. From cream to shimmer, from lavender to mauve, sport a single shade or wear them all. It's up to you to exercise your best judgment. Top and Jacket: Forever 21; Leggings: Alo Yoga.
Watch the video below to see the making of this color story.
Written by Stephanie Yaggy Lavery, Photography by Armando Sanchez, Nails: Denise Kelley (@almostdenise), Brittney Boyce (@gel_nails760), Model: Raquel Santolaya, Hollywood  Model Management Makeup Johny Saade, Hair: Christophe Saluzzo, Polish Photography: Brooks Ayola, Digital Imaging: Art Vasquez, RP Digital.
This article was first published in the March 2018 issue of NAILPRO