It always feels as though we plan for months for the holidays, and then it rushes by as soon as the mistletoe is hung. Often, the flurry of the season is due to all of the running around in search of the ideal gift. Help your clients get a handle on the holidays with these festive goodies perfect for your retail space.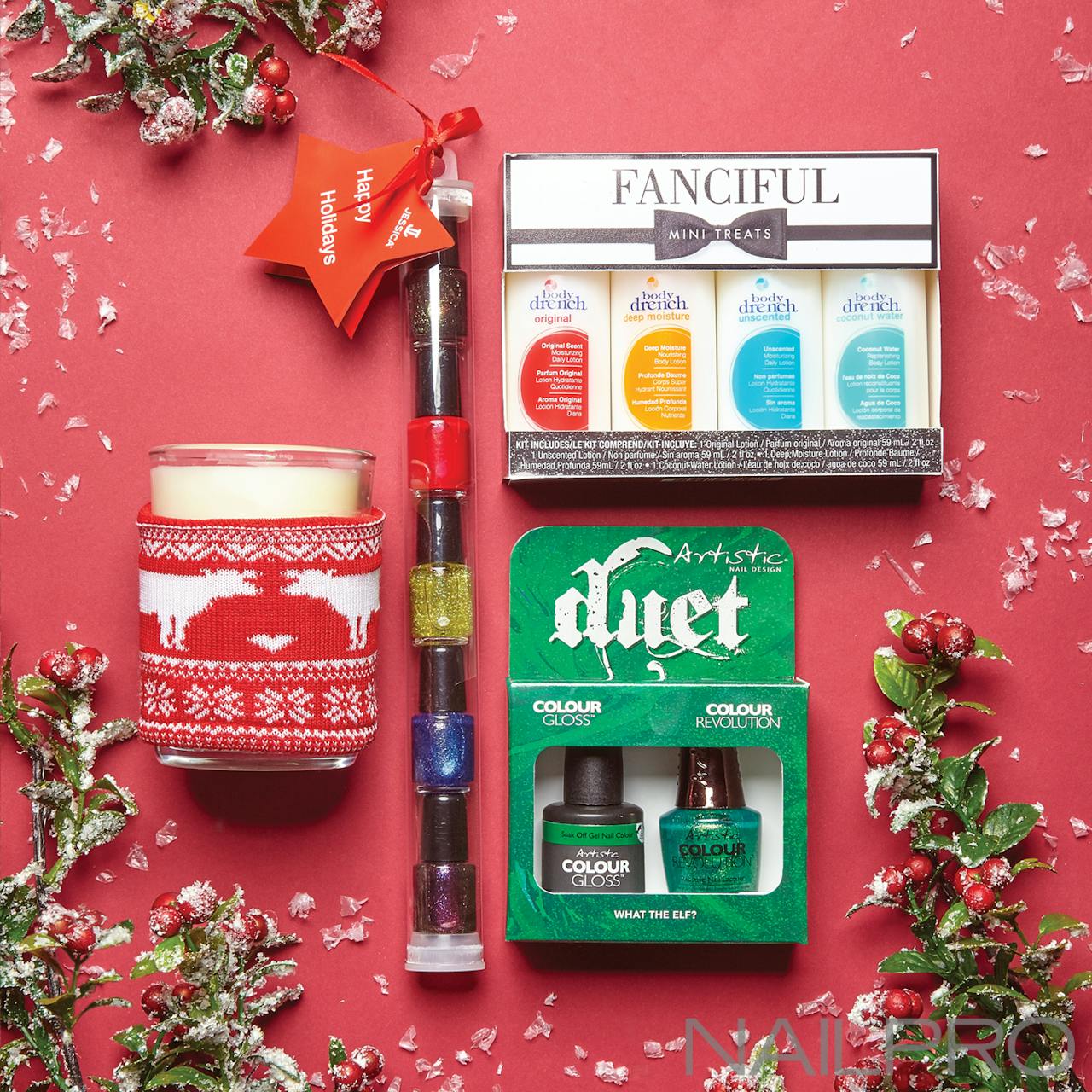 christmas nail products
Pictured: Farmhouse Fresh Cozy Candle, Jessica Cosmetics Holiday Candy Cane, Body Drench Fanciful Mini Treats,  Artistic Nail Design What the Elf? Duet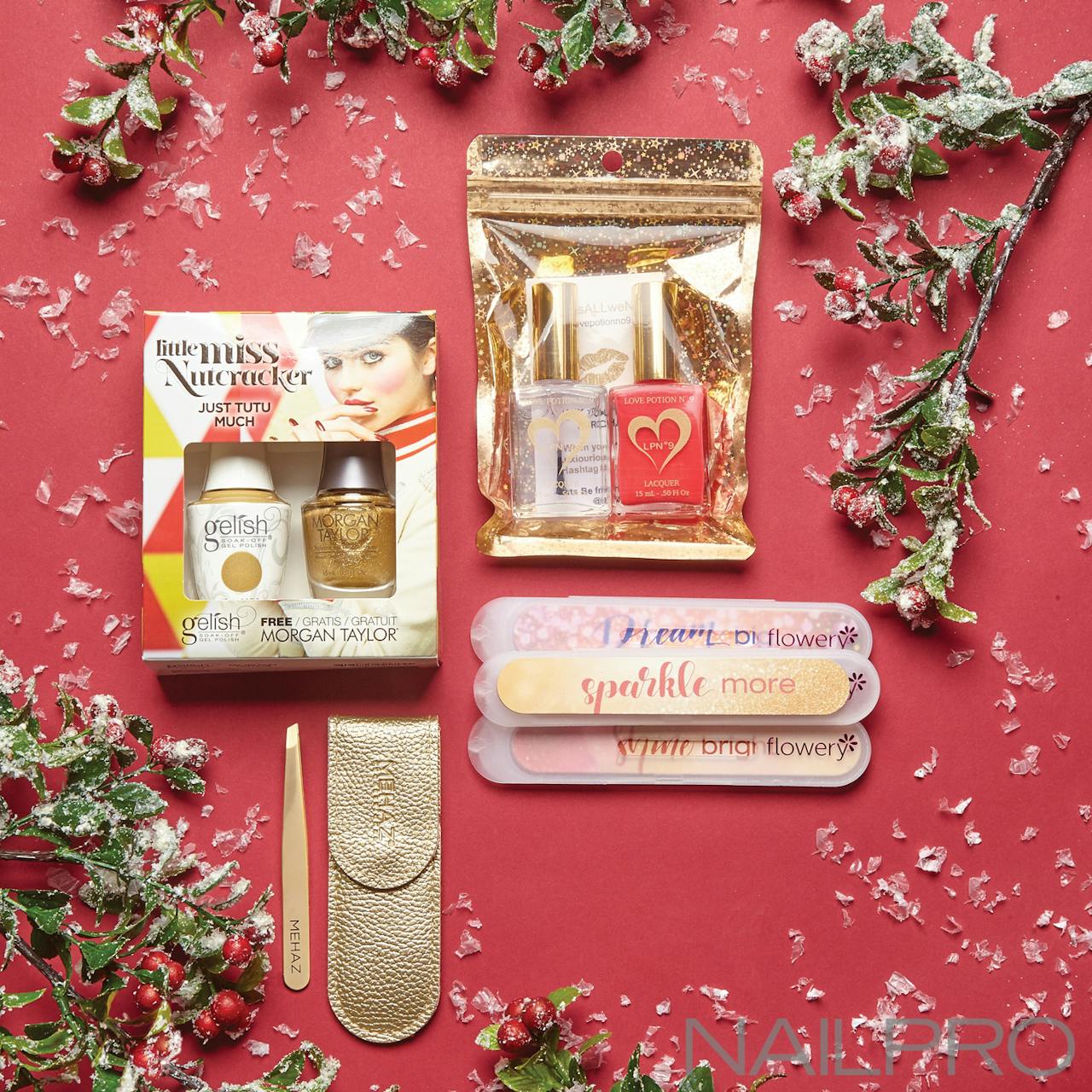 christmas nail products
Pictured: Morgan Taylor and Gelish Little Miss Nutcracker Just Tutu Much, Love Potion No. 9 Polish Duo Set, Mehaz Limited Edition Gold Tweezer and Pouch,  Flowery Dream, Sparkle and Shine 4-in-1 File Catty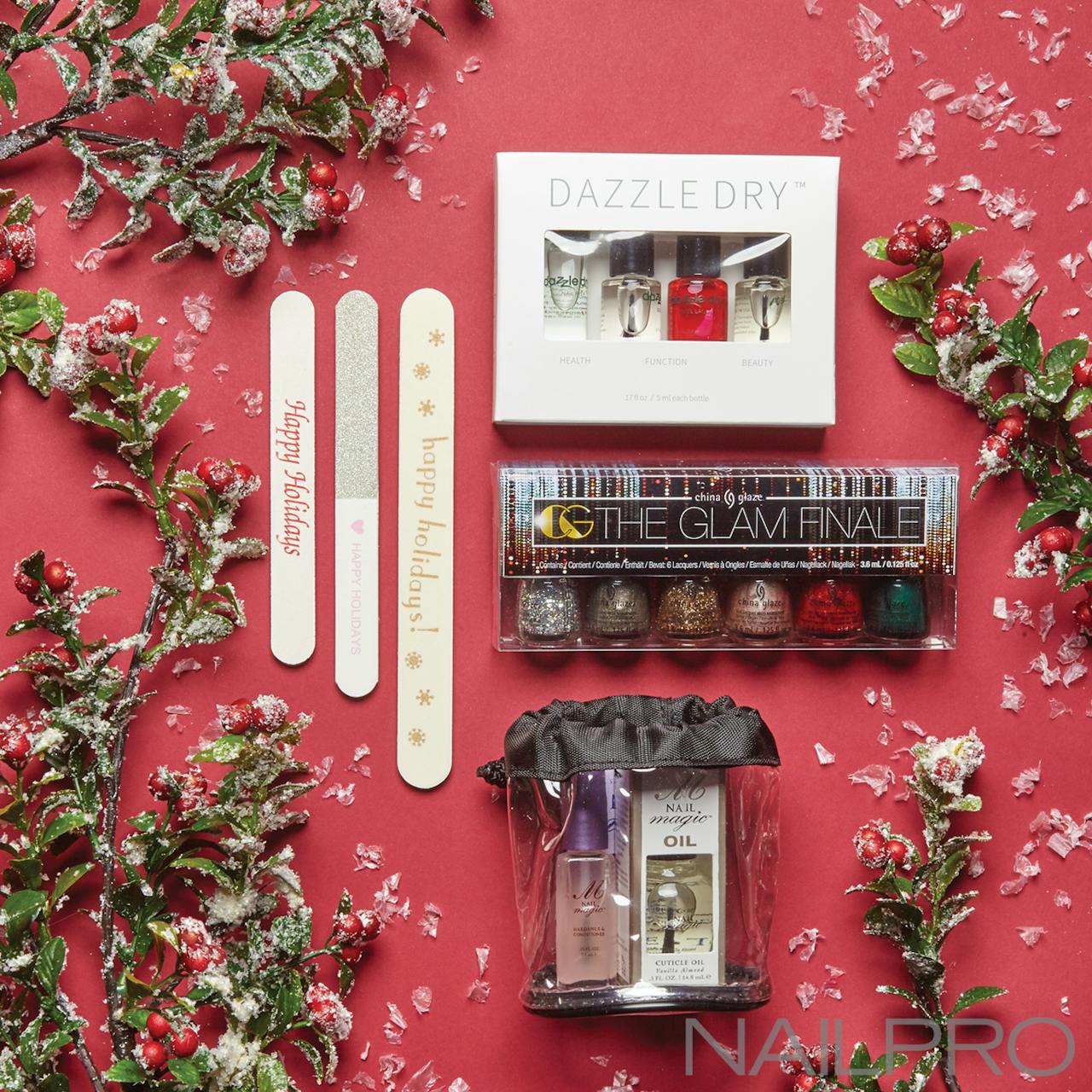 christmas nail products
Pictured: Soft Touch Holiday Files, Dazzle Dry Holiday Mini Kit, China Glaze The Glam Final,  Nail Magic Stocking Stuffer

What retail holiday items are you adding to your seasonal offerings? Let us know in the comments below! 
-by Dina Ciccarelli
[Photography by Jason Bennett]