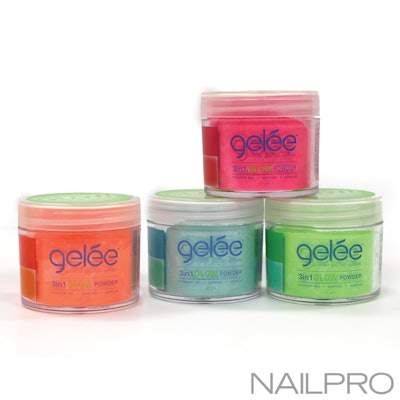 Create glow-in-the-dark nails with powder gel, acrylic or acrylic dip using LeChat Geleé 3 in 1 Glow Powder. Available in 12 light-activated shades.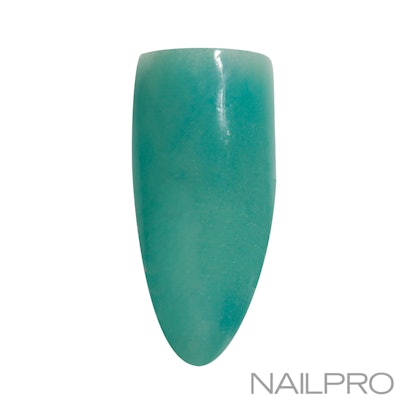 1. Prep and build the nail. Pick up a bead of Banger and apply to nail as you would an acrylic overlay. Wait for the product to cure, then shape, buff and file. Apply gel top coat. Cure.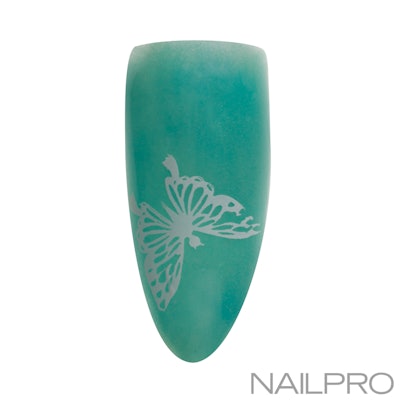 2. Using a stamping plate and polish, apply a butterfly design to the nail.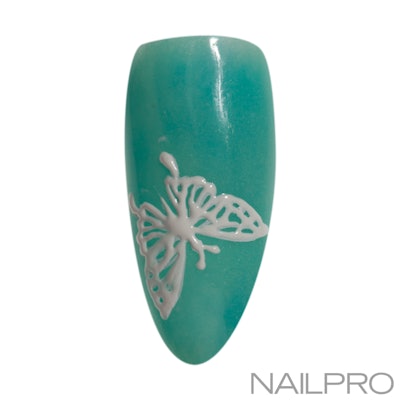 3. Using a detail brush, trace the butterfly design with white art gel polish. Do not cure.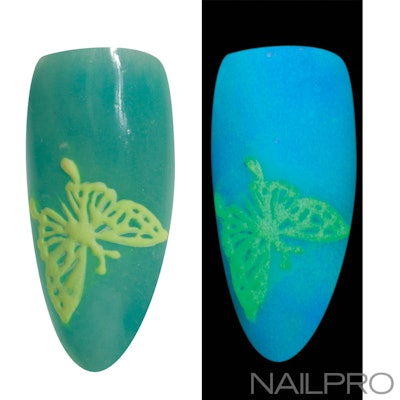 4. Using a spoon or brush, pour Glowstix over the nail, covering the butterfly design. Cure, then carefully brush off the excess powder.
What do you think of Le Chat Nails' glow powder? Let us know in the comments below! 
[Images: Photography by Jason Bennett, nails by Katelyn Armstrong]
This article was first published in the August 2017 issue of NAILPRO