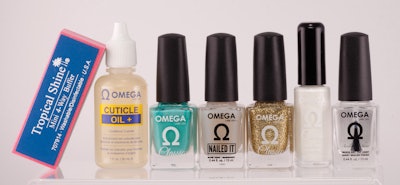 For your next mani, reach for the full-service line from Omega Labs USA, including cuticle oil, base coat, nail lacquer, nail art striper and top coat.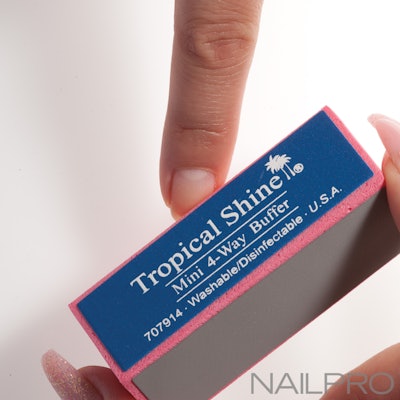 1. Prep the nails. To shape, use the Tropical Shine Mini 4-Way Buffer file.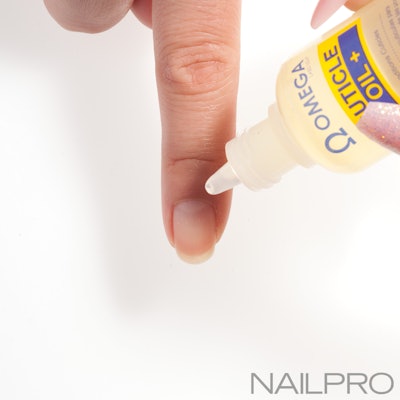 2. Apply a small drop of Cuticle Oil+ to the cuticle. Then, massage the area, gently pushing back the cuticle. Next, apply lotion and massage the hands, arms and elbows.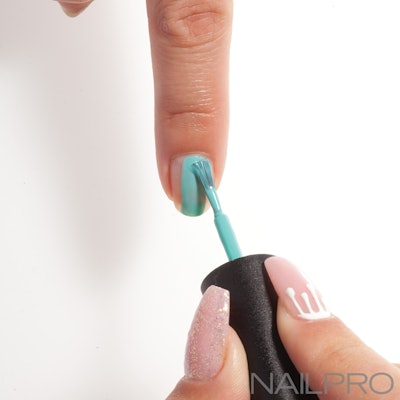 3. Remove any residue from the nails. Apply one coat of Nailed It base coat. Then, apply two coats of Airy Fairy. Let dry completely before moving to Step 4.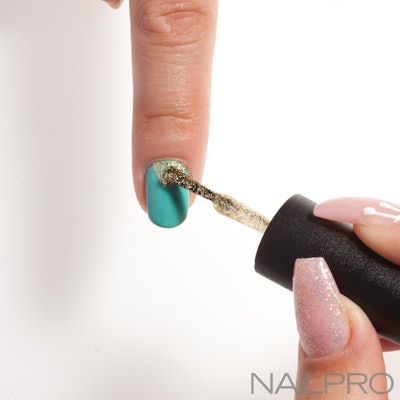 4. Paint a triangle at the cuticle with Gold Glitter.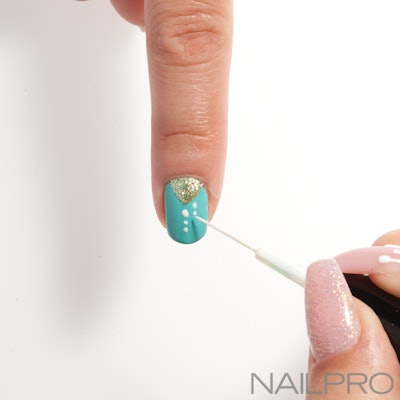 5. Starting at the tip of the triangle shape, paint rows of white dots with Nail Art Striper in Snow White.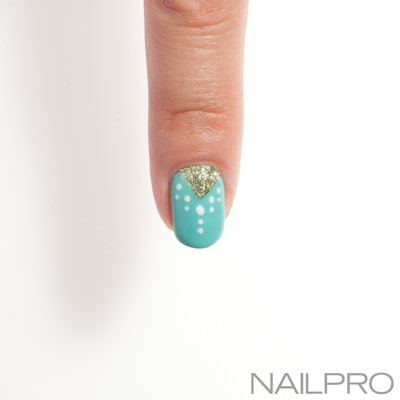 6. To finish, apply Accelerated Shine Quick Dry Top Coat.
What are your thoughts on Omega Lab's Manicure Service system?
[Photos: Jason Bennett; Nail Tech: Katelyn Armstrong]