There aren't many things that beat the feeling of when nails are perfectly glossed with the latest shades of polishes and decked out in the ultimate nail art. However, in order to get them in that condition you must get your nails to pristine shape and have a solid foundation. To do so, you can start with Flowery's Block On! mini and mega buffers. 
These high quality buffers are perfect for work in the salon or at home, providing the ultimate professional experience. Use the Block On! buffer to prime your nails for any polished look you might be doing.
Block On! is available in three different options: 18 pack of mini buffers, eight pack of mini buffers, and a three pack of mega buffers. With four different sides, each color refers to a different step in the nail prep process to guarantee a perfectly clean nail in four easy steps.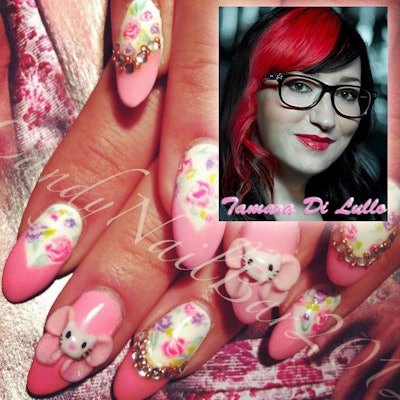 Purple – File nail edge
Pink – Smooth nail
Orange – Remove ridges
Yellow – Buff nail for shine
These buffers can be found at professional beauty retailers including Cosmoprof, Sally Beauty, Salon Centric, Planet Beauty and more.
What do you think of these buffers for your nail care and prep? Let us know in the comments below!
This story was originally published on NailItMag.com
[Images: Courtesy of Flowery]