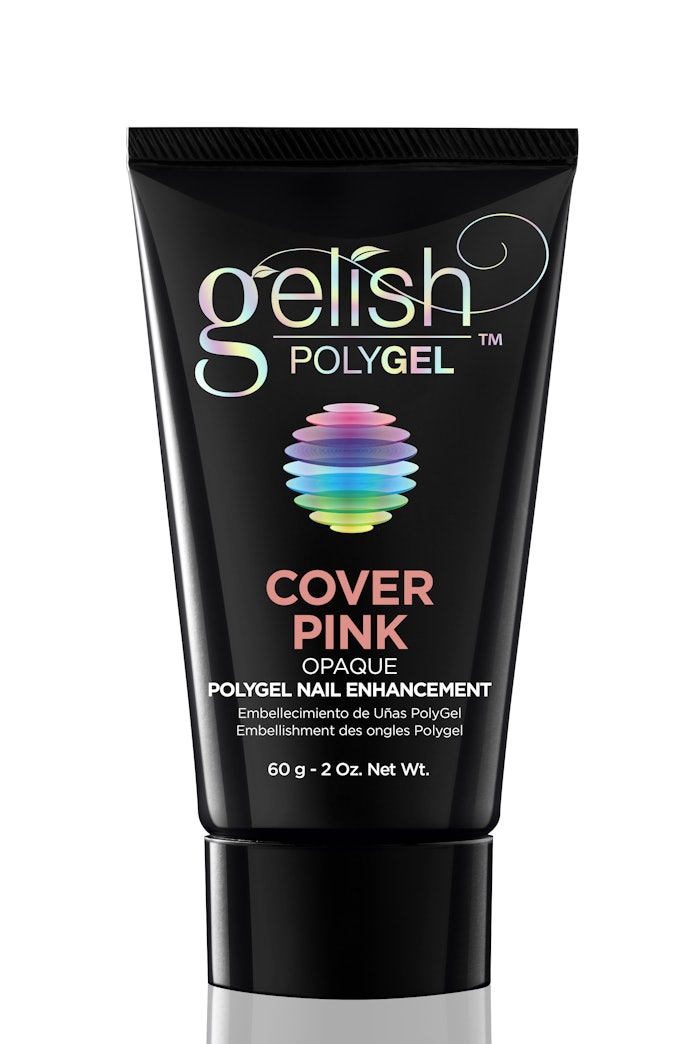 Simply put, Polygel by Gelish is a hybrid between acrylic and hard gel. The all-in-one formula featuring TriPolymer technology was designed for consistency which allows you to work at your own speed to create flawless nail enhancements. The TriPolymer technology in the product includes oligomers from gels, polymers from acrylics, and polymers from lacquer, that gives the product putty-like viscosity to ensure a smooth and durable finish.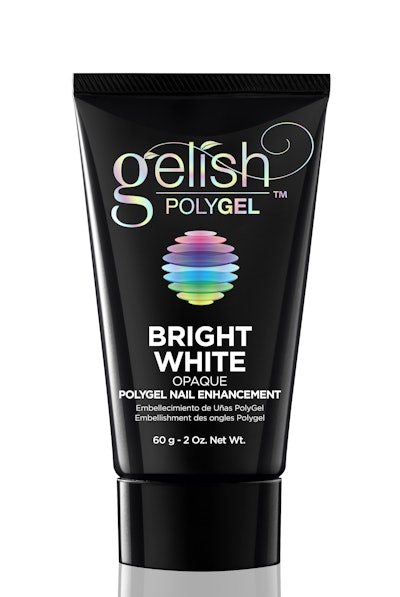 The formulation of PolyGel combines acrylic powder for strength in a gel base with photoinitators providing no odor and workability. Once out of the tube and on to the nail, the product doesn't move until you apply pressure and it stays put until cured.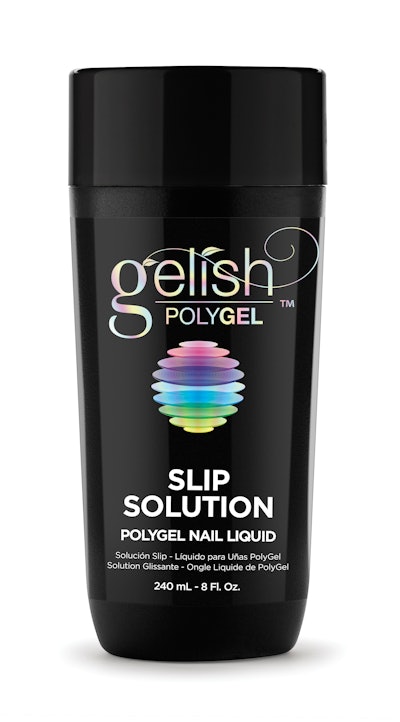 The PolyGel line launched with a spectrum of opaque and sheer shades designed for enhancements to complement any skin tone. Colors includes Natural Clear (sheer), Soft White (opaque), Bright White(opaque), Dark Pink (sheer), Light Pink(sheer) and Cover Pink (opaque). Each tube contains enough products for about 30 to 50 sets designed to minimize product waste.

The LED-cured PolyGel does not require monomer to initiate polymerization (to set). But in order to make the product moveable, pair it with a non-reactive PolyGel Slip Solution created to help you glide and smooth the product into place. Plus, the solution features a subtle melon scent.
Here's how to apply PolyGel by Gelish.
Step 1. Squeeze, slice and roll. Squeeze the right amount of product out of the tube, slice the product with the multipurpose toll. Roll onto the nail.
Step 2. Using your brush and a small amount of Slip Solution, shape the product into place.
Step 3. Cure for 30 seconds in the 18G LED lamp.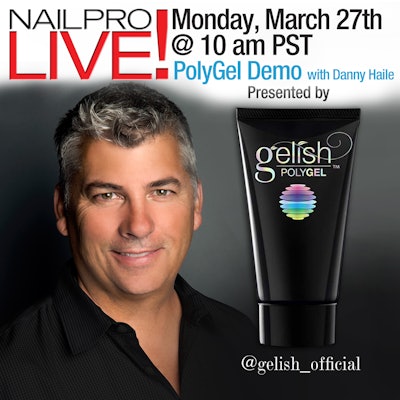 Still have questions about PolyGel? Make sure to join us and Gelish founder Danny Haile on Monday, March 27 at 10 am PST on Facebook to for a live demonstration and to answer your questions. See you then!
-Sigourney Nuñez
[Images: Courtesy of Gelish]