With the Morgan Taylor Designer Plates Nail Art Stamping Kit you can create nail art easily. Available in three themed kits, each with 28 designs, the system pairs perfectly with Morgan Taylor lacquers.
Follow the steps below to learn how to use the stamping plate for a beautiful design featuring the Flirty Florals collection.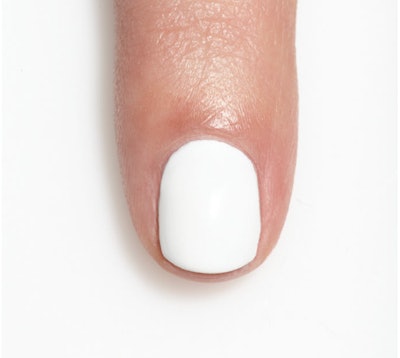 1. Prep the nail. Apply two coats of All White Now. Apply a top coat* and let dry.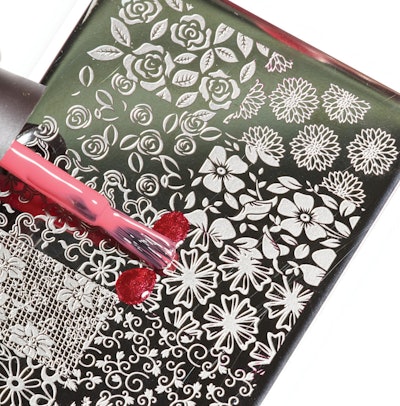 2. To create a gradient design, dab two spots of The Last Petal* to one edge of the design on the Designer Stamping Plate. Then, dab one spot of Be Our Guest!* in between.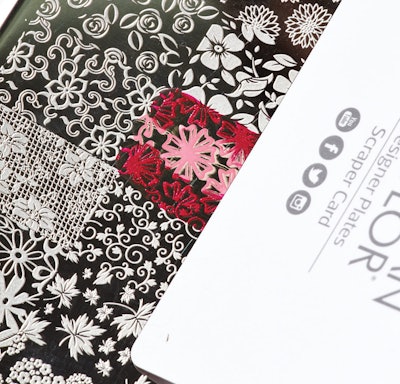 3. While the polish is wet, use the Scraper Card to wipe excess polish from the stamping plate.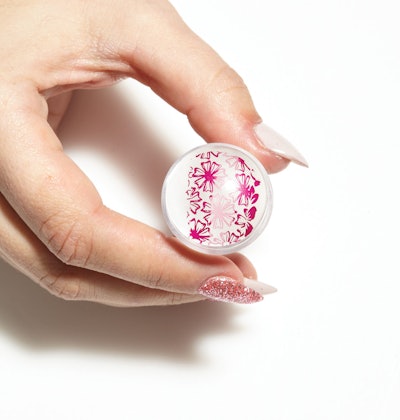 4. Press the Clear Stamper down firmly over the design to transfer the polish.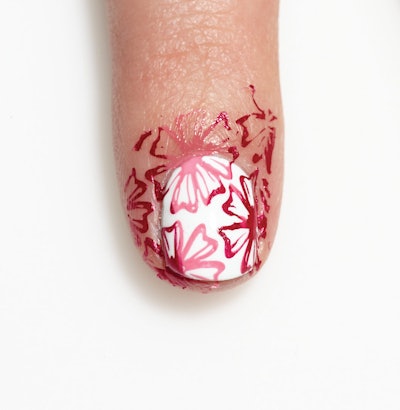 5. Immediately after transferring the design to the Clear Stamper, firmly roll the stamper over the nail.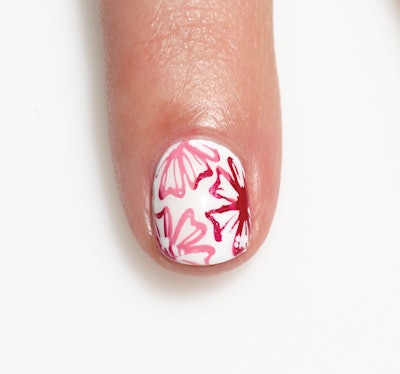 6. Remove the polish from the surrounding skin. To finish, apply top coat*.
*Not included in the kit.
What do you think about Morgan Taylor Designer Plates? Let us know in the comments below!
[Images: product image courtesy of Morgan Taylor, photography by Armando Sanchez, nails by Katelyn Armstrong]
This article was first published in the March 2017 issue of NAILPRO
READ MORE:
4 Stamping Techniques To Try Right Now
Gelish, Morgan Taylor Introduce Beauty And The Beast Color Collection