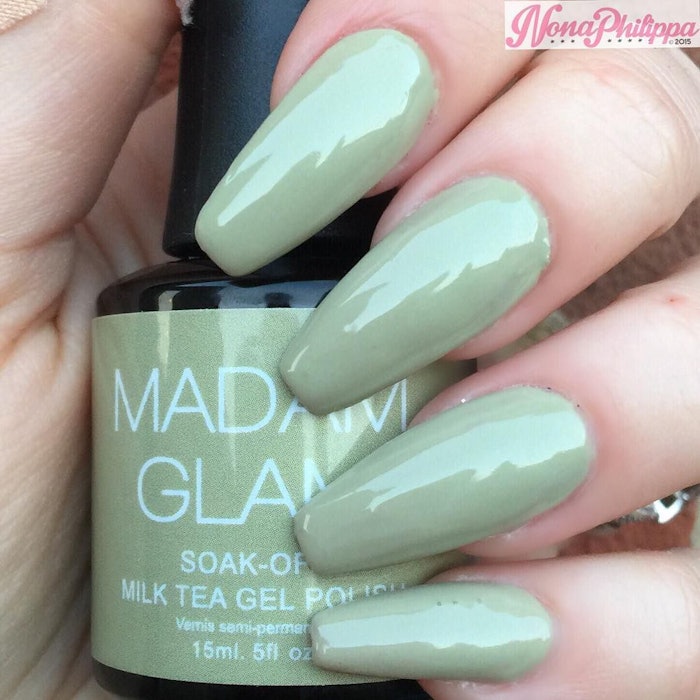 There's never a bad time for tea; that's the mantra for Madam Glam's Spring 2017 Milk Tea Collection. Inspired by the sophisticated and whimsical appeal of milk tea, this set of soak-off gel polishes is perfect for any occasion.
The Milk Tea collection includes five creamy, smooth and delicate shades that have the slightest inkling of a sugary shimmer. Nails will sparkly and shine for up to two weeks.
Included in Milk Tea the collection: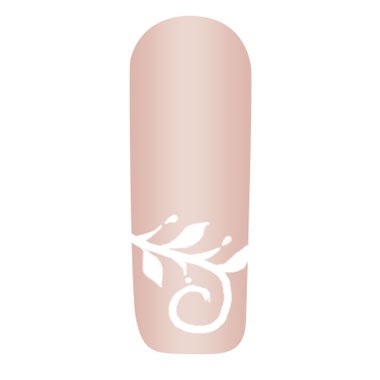 Cast A Spell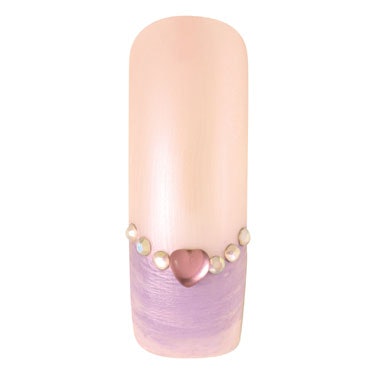 Couture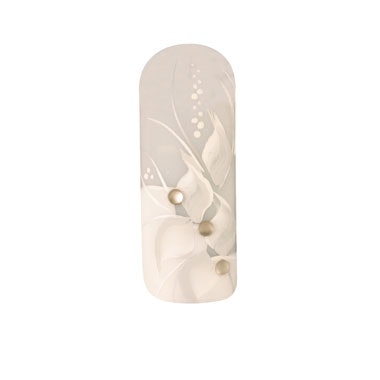 Cross The Line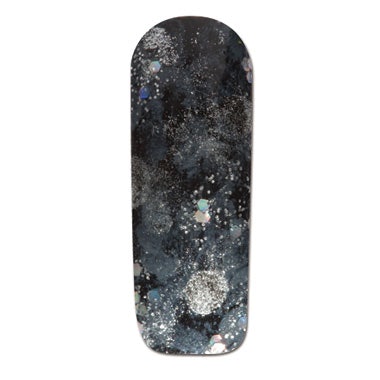 Grazie Mille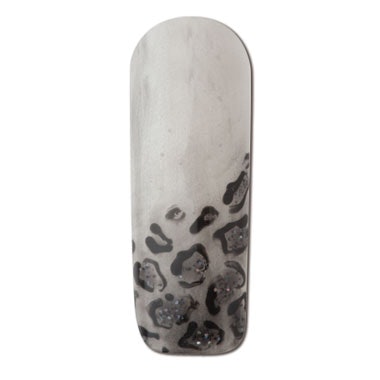 Lust
Be sure to prep the nails before applying these soak-off gels with these steps:
Trim and file nails to the desired length and shape.

Push cuticles back using an orangewood stick or cuticle pusher. Make sure there is no dry or dead skin on the surface of the nail, which will keep the gel polish from adhering correctly.

Gently buff the surface of the nail for remove the natural shine.

Clean up the nails with a lint-free wipe soaked in alcohol and ensure they're completely dry.

Apply a very thin layer of base coat. Don't forget to cap the nail edge. Be careful not to get any of the product on the skin or cuticles. If this happens, make sure to use an orangewood stick to clean it up before curing.

Cure the base coat for 30 seconds in an LED lamp.

Carefully apply the gel polish color, using thin coats and cure.

Apply the top coat and seal the free edge and cure under your lamp.

Be sure to wipe the top coat by gently rubbing the nails with a lint-free pad soaked in alcohol to easily remove the tacky layer.

Make sure to hydrate your nails at the end with your favorite cuticle oil.
What do you think of this light and delicate collection from Madam Glam? Let us know in the comments below!
[Images: Nina Phillipa]