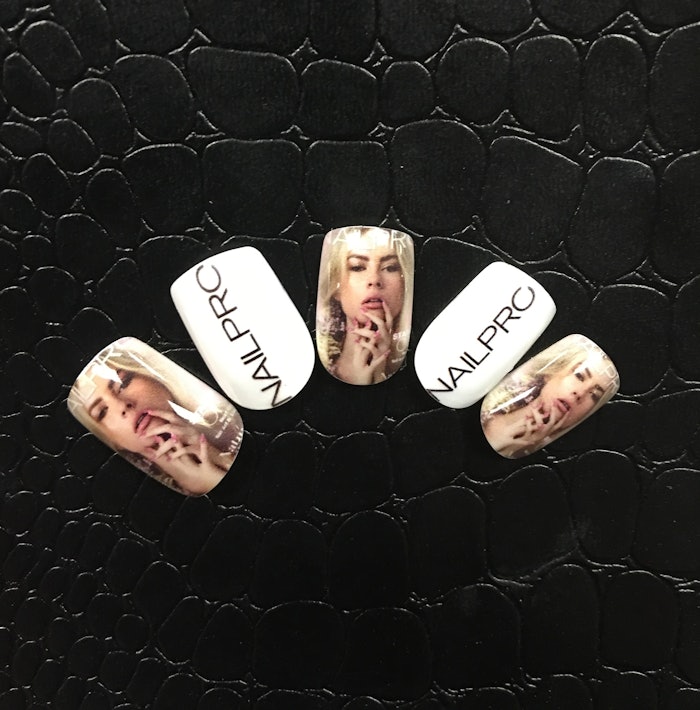 What if you were able to take a photo, a clothing pattern, a logo, a screenshot, or virtually anything and easily turn it into nail art without the need of some serious handpainting skills? Now you can with Tat'z Nail'z.
The Tat'z Nail'z Pro Printer allows you to offer clients customized nail art instantly. The high tech nail art printer lets you transfer any image to a nail in seconds. The printer features hundreds of pre loaded images to choose from and you can also use your smartphone to snap and print to any prepped nail surface.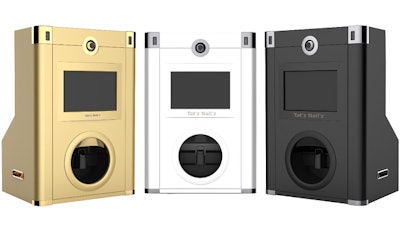 The Tat'z Nail'z Pro Printer is available in black, gold and white finishes to match your salon's decor style. The machine lets you use technology to create a buzz around an innovative and unique service while saving time on executing intricate and handpainted designs.
Beyond printing images to nails or enhancements directly, Tat'z Nail'z printers are versatile. To demonstrate what the nail art machine can do, nail pro and creative design consultant for the brand Buddy Sims, will take over our Instagram on Monday, Feb. 20 to execute a variety of nail art techniques.  To watch the live demo, all you have to do is follow us on Instagram @nailpromagazine and tune to our page at 2 pm CST on catch the feed.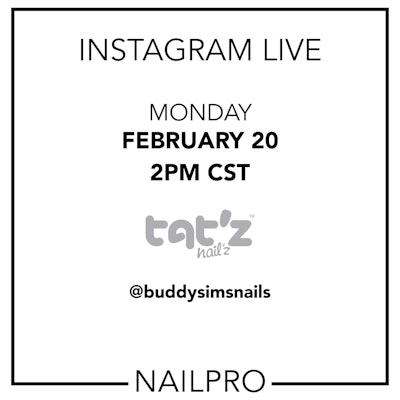 Here's a sneak peek of just one application technique you can monazite: customized press ons for special occasions you can up sell and offer as a retail item.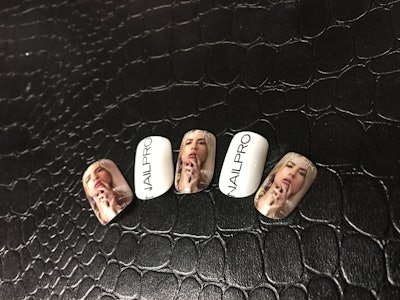 In collaboration with Tat'z Nail'z the brand is offering an exclusive deal to NAILPRO readers and followers. Those who tune in to watch the Instagram Live stream can get $200 off the Tat'z Nail'z printer and free shipping anywhere in the U.S. You can find the deal here.
What are your thoughts about using a nail art printer for services? Let us know in the comments below!
[Images: Courtesy of Buddy Sims, Tat'z Nailz, graphic by Dale Arden Chong]