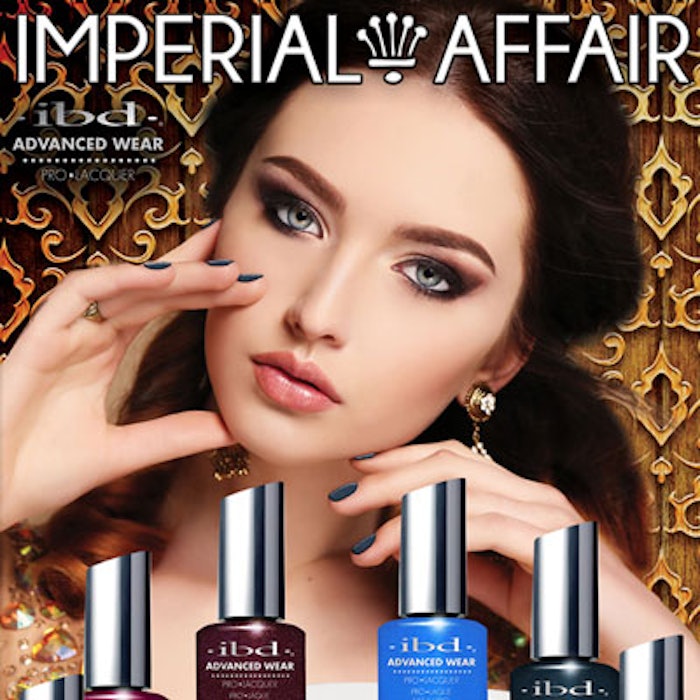 This September 2016, ibd wants you to give the gift of majestic manicures with their newest collection featuring eight shades in sophisticated, glimmering jewel tones. See the collection here.
Majestic Manicures Start with ibd Imperial Affair Collection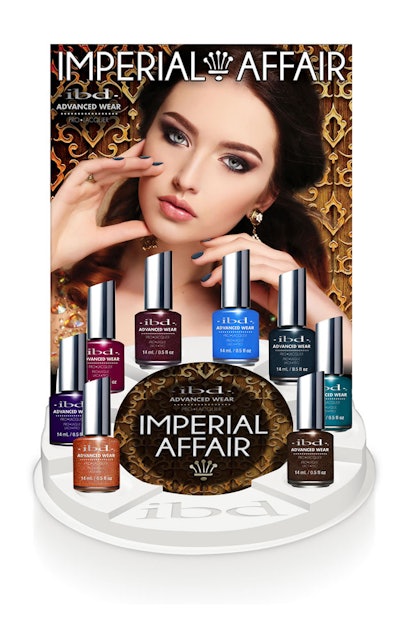 Shiny, shimmering, splendid… Aladdin wasn't talking about the night sky, he was predicting ibd's Imperial Affair collection! The collection features 8 dazzling jewel tones that will be available in ibd's Just Gel Polish and Advanced Wear Pro Lacquer formulas. The colors come in a variety of finishes such as creme, shimmer and iridescent shimmer, and feature regal colors like brassy orange, royal purple, iridescent teal and decadent chocolate shimmer.
For a preview of the polishes, keep scrolling!
Gilded Duchess
I Am Royal
Aristocratic Lady
Pretty, Pretty, Please
Tisk, Tisk
Dressed to Empress
High Sass
Grand Gesture
The royal collection will be available in September 2016 (13 more days!) in beauty stores nationwide. You can purchase the polishes as an 8-piece set or as open stock.
Visit ibd Beauty to learn more about their current and future collections.
Do you use jewel tones for fall? Show us your designs on Instagram with the hashtag #NAILPROdigy!
See what else is new this fall 2016 below!
Images courtesy of AII.