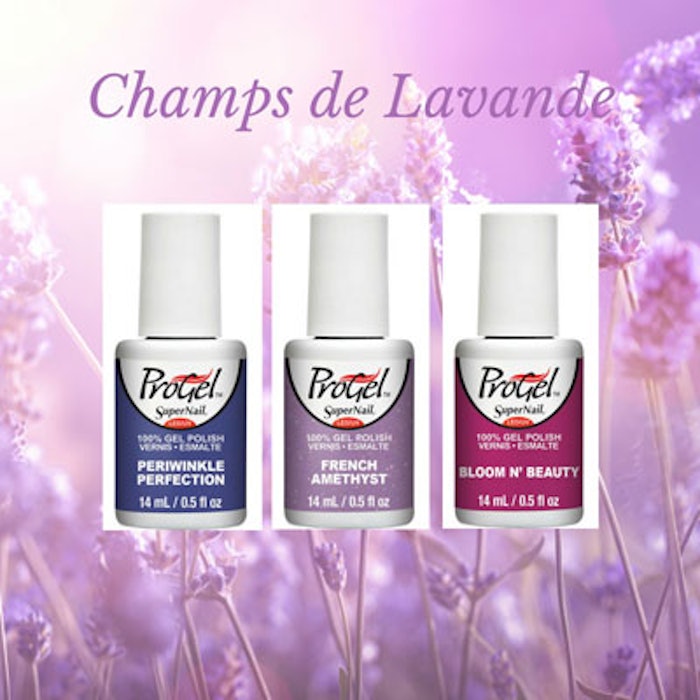 Need to get away from life's everyday stresses? Whisk yourself away to a field of lavender flowers with the newest SuperNail ProGel collection. See the dreamy polishes here.
Get Lost in Champs de Lavande with SuperNail's New Collection
In French, champs de lavande means "field of lavender flowers" which is exactly where the newest gel polish collection from SuperNail will take you. Drawing inspiration from the aromatic fragrances of France's provincial countryside, the six shades featured in the collection offer lilac lovers multiple color variations to play with. The ProGel shades come in several finishes such as shimmer and creme and range from magenta creme to sky blue to a vibrant purple shimmer that sparkles and shines as bright as the stars in the country sky.
The new collection stays true to the ProGel formula which offers long-lasting, highly-pigmented color that is curable in UV and LED light.
The collection debuts this fall and is centered on soft colors which is a breath of fresh air from the darker, vampier polishes we see this time of year.
Preview the polishes below!
Soul of Provence
"Soul of Provence" is a lilac-tinted taupe shimmer.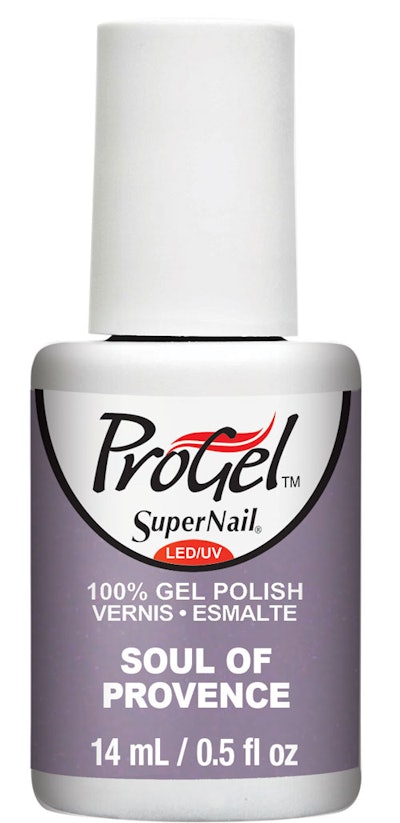 French Amethyst
"French Amethyst" has pink and purple shimmer.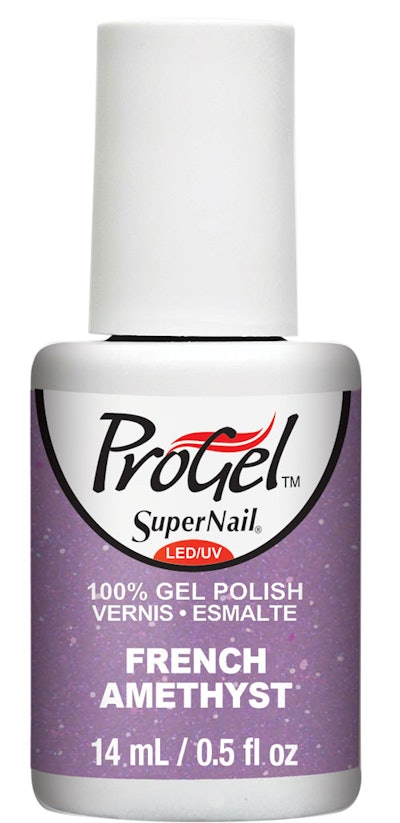 Periwinkle Perfection
"Periwinkle Perfection" is a blue creme.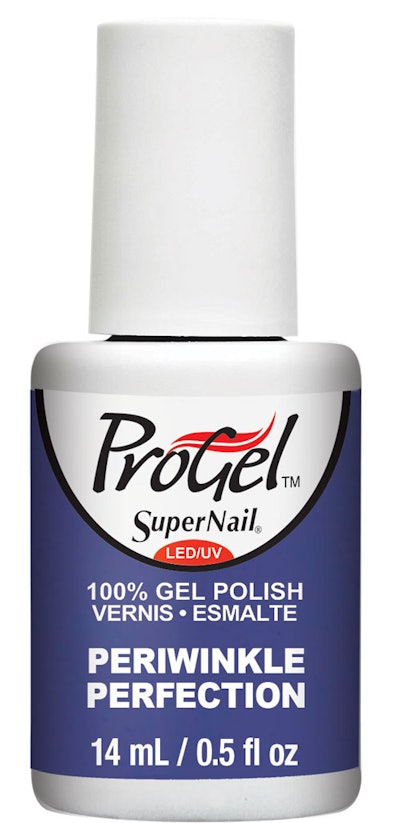 Bloom N' Beauty
"Bloom N' Beauty" is a magenta creme.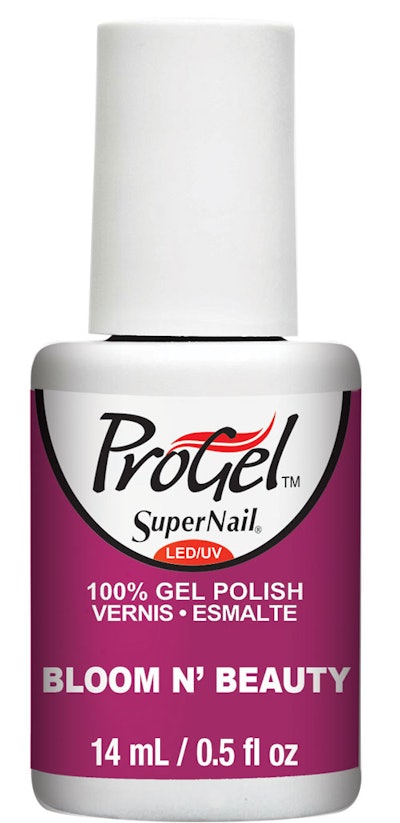 Lilac Lumiere
"Lilac Lumiere" is a vivid purple shimmer.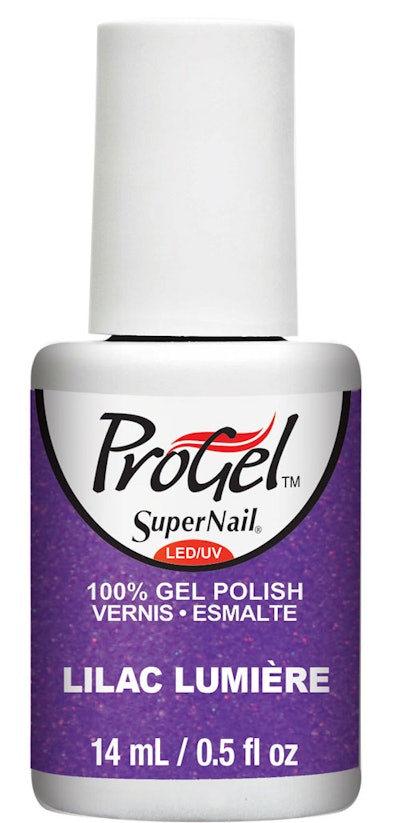 Ethereal Sky
Last but not least, "Ethereal Sky" is a mid-blue shimmer.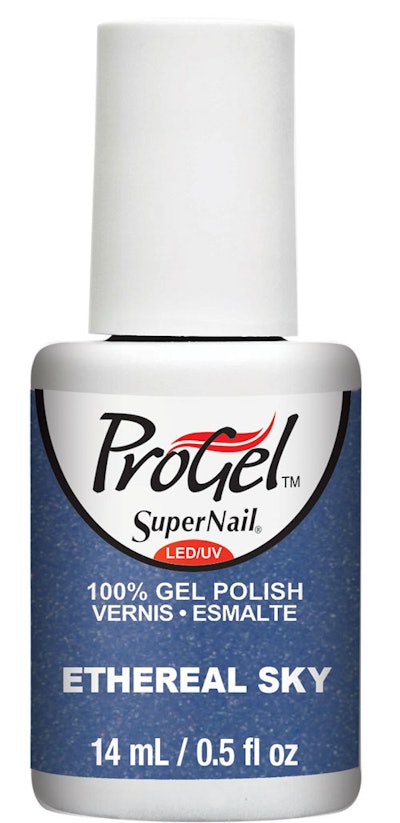 Champs de Lavande is available in beauty stores nationwide as open stock colors, and as a 6-piece set.
What do you think of the new SuperNail collection? Will you be purchasing it?