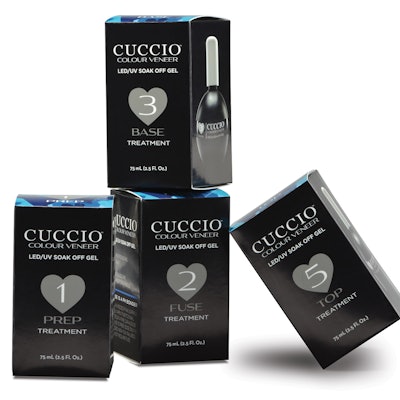 Do you go through product quickly? Well, good news! Cuccio Colour Veneer treatments (Prep, Fuse, Base and Top) are now available in larger 2.5 oz value sized bubble bottles. Perfect for the busy nail technician, the larger sizes are a convenient and cost effective way to ensure that you have enough product on hand for your customers.
Larger bottles will be priced as follows and available at cuccio.com: Prep $19.95, Fuse $24.95, Base Coat $45, Top Coat $45
 
For deals on other Cuccio products, visit cuccio.beautyetcstore.com.
[Images: Cuccio]