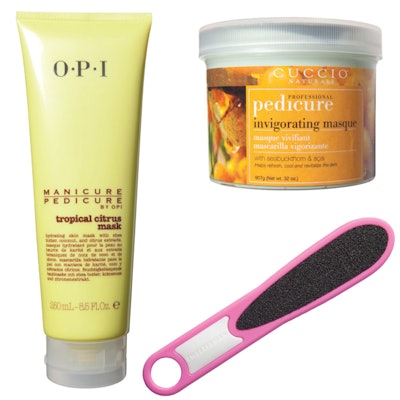 Encourage your clients to indulge with a specialty pedicure that goes beyond the standard soak-and-scrub. Creating your own custom menu item can be as simple as pulling together complementary products and extending the length of a massage. Here are a few quality products to inspire a new signature service of your own!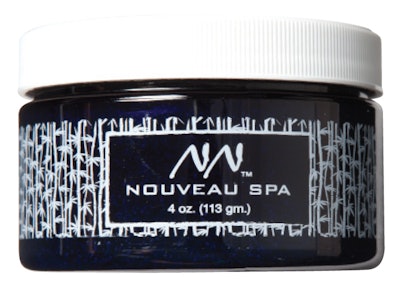 Nouveau Spa Remove Scrub Gel, the second step in the Tropical Twist Natural Nail System, uses a powerhouse blend of pumice, aloe vera and vitamins A and E to slough off dead skin cells.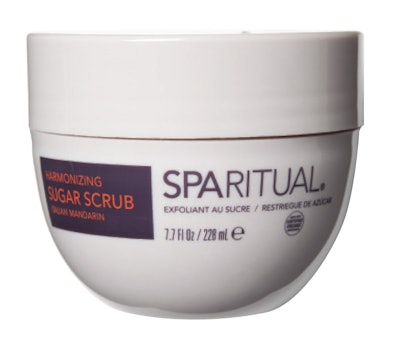 The SpaRitual Harmonizing Sugar Scrub with Italian Mandarin contains organic sugar crystals to loosen and lift dead skin cells while exfoliating and hydrating the skin.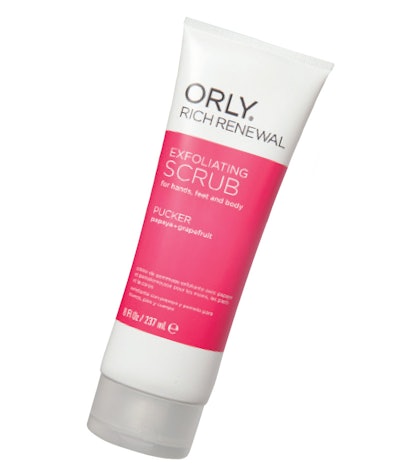 Available in four invigorating scents, Orly Rich Renewal Exfoliating Scrub is formulated with natural sugar cane crystals to slough off dead skin cells and restore skin's natural glow. 800.275.1111, orlybeauty.com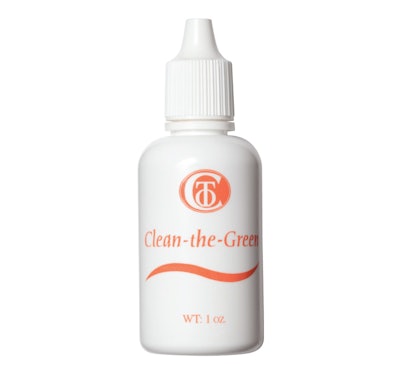 Christrio Clean-the-Green is an anti-fungal solution designed to eliminate unsightly green discoloration on both natural and artificial nails. Apply once during a pedicure service and encourage clients to take home a bottle for regular use. 800.574.4252, christrio.com
Paraben- and sulfate-free FarmHouse Fresh Brandy Pear Sea Salt Body Polish contains sea salt, vitamin E and Bartlett pear-infused brandy to gently cleanse and exfoliate the skin. 888.773.9626, farmhousefreshgoods.com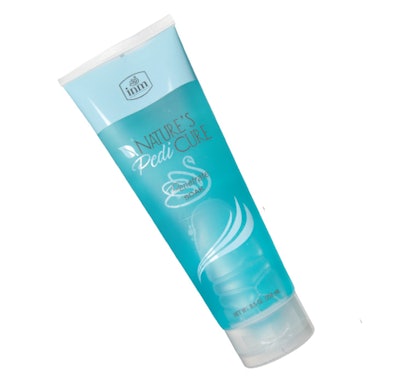 INM Penetrate Soak contains a custom blend of vitamins, minerals and essential oils to draw out impurities and condition the skin in preparation for exfoliation. 800.541.9838, inmnails.com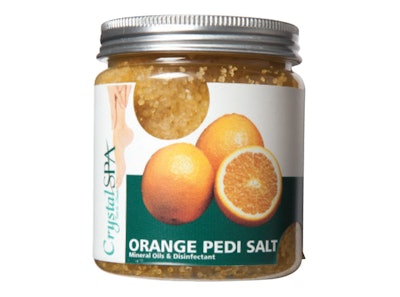 Crystal Spa Orange Pedi Salt uses a blend of dead sea salts, mineral oils and aloe vera extract to eliminate smells, pathogens and fungi, clean out pores and soften skin. Plus, its antiseptic components work to prevent foot odor, athlete's foot and itching. 949.903.3865, crystalnails.com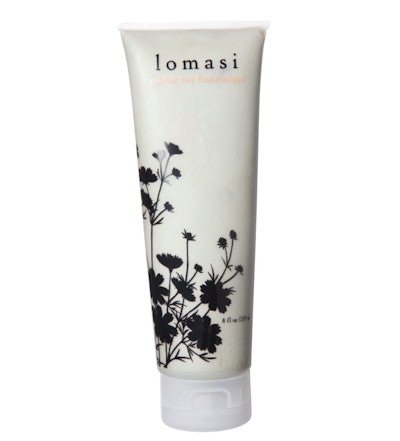 Formulated with a blend of mentholated clays, Young Nails Lomasi Foot Masque draws out impurities as it cools and heals the skin. 800.777.9170, youngnails.com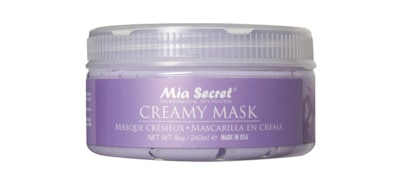 The lavender-scented Mia Secret Creamy Mask is an ultra-hydrating treatment that restores moisture to dry skin with aloe vera and vitamin E.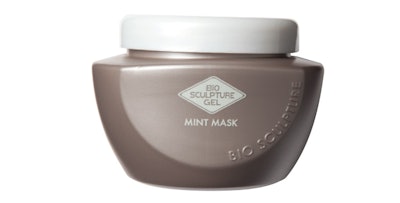 Thanks to a blend of botanical oils, the Bio Sculpture Gel Mint Mask produces a cooling effect as it cleans and tightens pores. 800.770.4493, biosculpturegel.com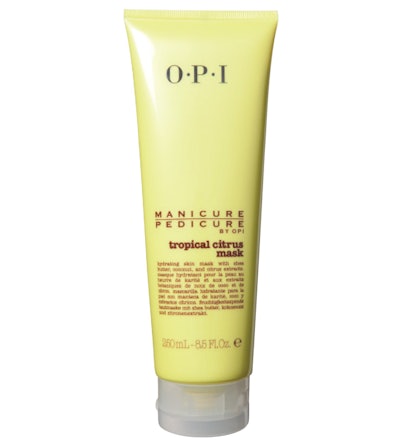 The OPI Manicure/ Pedicure Tropical Citrus Mask uses a blend of shea butter, coconut and citrus extracts to hydrate the skin and leaves behind a fruity scent.
Enriched with nourishing sea buckthorn and acai extract, Cuccio Naturalé Professional Pedicure Invigorating Masque cools and revitalizes dry, cracked skin.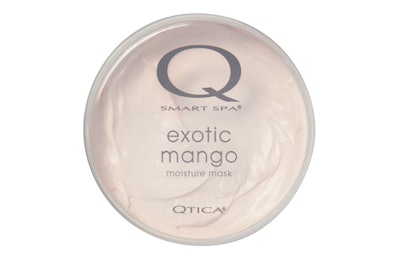 Q-tica Smart Spa Exotic Mango Moisture Mask features a blend of antioxidents that hydrate, soften, and repair damaged skin to restore its radiant glow.

Buff away hard skin and calluses with the dual-sided Tweezerman Step-Two-It Foot File. The tool comes equipped with an easy grip handle for total control.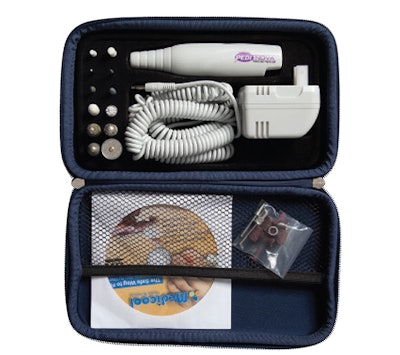 The Medicool PediNova Pro is an electric pedicure file that comes with 14 professional pedicure bits, a lightweight, vibration-free hand piece and variable speed controls that go up to 20,000 RPM.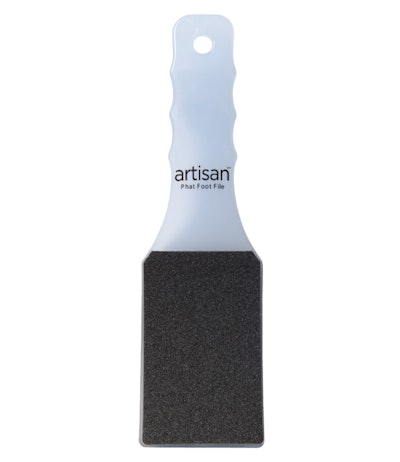 The Artisan Phat Professional Foot File is ergonomically designed to help you tackle calluses in less time and comes with waterproof, replaceable abrasives for easy sanitation.

The ForPro Eliminator Micro Planer  is equipped with a stainless steel insert that allows you to file back and forth instead of only in one direction and includes a built-in reservoir to catch dead skin.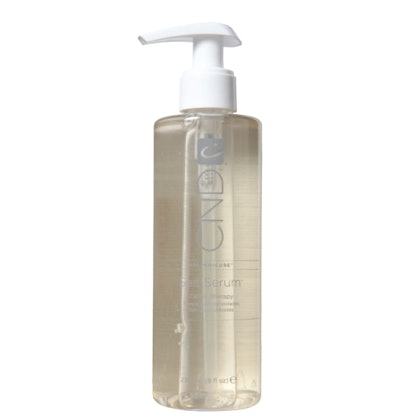 CND Sea Serum is formulated with an alpha hydroxy acid complex that breaks the bond between dead skin cells in tough calluses and prevents callus development over time.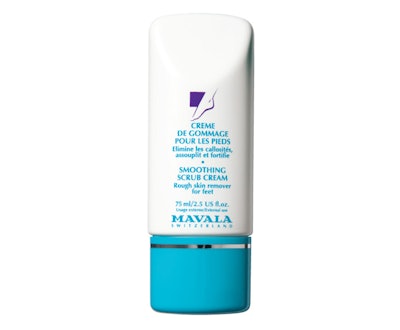 A hybrid scrub and lotion, Mavala Smoothing Scrub Cream features seaweed microparticles that exfoliate as the cream absorbs into the skin, leaving it supple and smooth.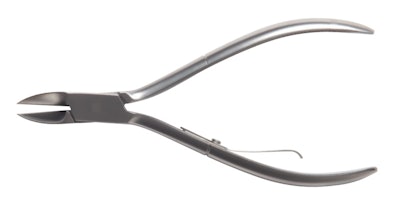 The stainless steel Antoine de Paris #38 Ingrown Toenail Cutter features a large handle to protect the wrist from strain.
 

The Flowery Swedish Clover Fot Fil comes in three colors and features double-sided abrasives and a sturdy handle design for a secure hold.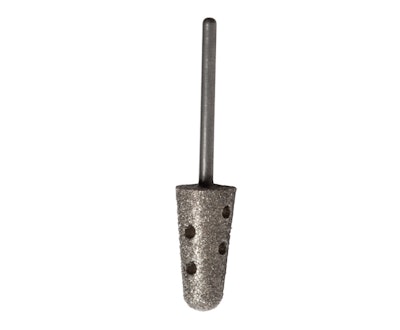 The Atwood Industries The Whiz bit features a cone-shaped diamond hole design to prevent heat buildup during filing. 800.451.6733, atwoodindustries.net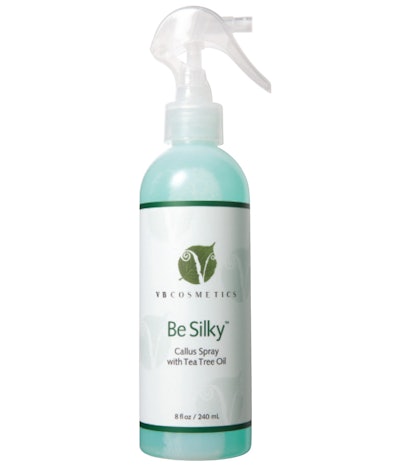 VB Cosmetics Be Silky Callus Spray delivers advanced hydration to treat and soften calluses in 3 to 5 minutes. Simply file or buff away buildup to reveal smooth skin. 866.398.9357, vbcosmetics.com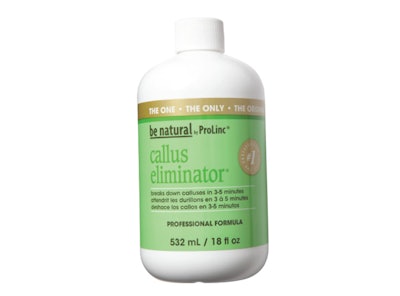 The fast-acting Be Natural by ProLinc Callus Eliminator breaks down calluses in 3 to 5 minutes. Then, gently buff away buildup to smooth skin. 800.635.8966, prolinc.com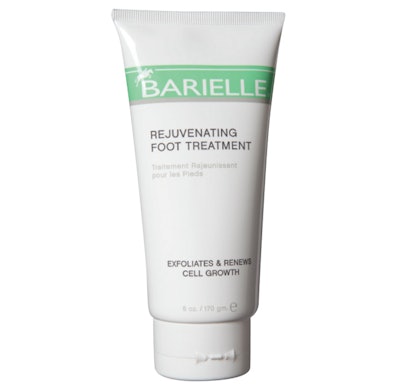 Barielle Rejuvenating Foot Treatment contains a blend of glycolic and alpha hydroxy acids that help to exfoliate the skin, renew cell production and assist in the regulation of excessive foot perspiration. 800.248.8033, barielle.com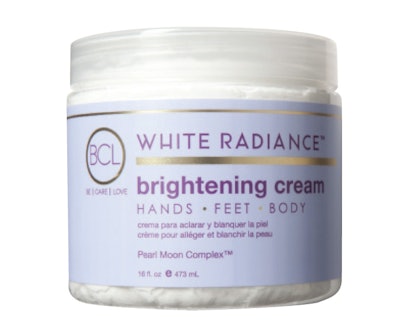 The Bio Creative Labs White Radiance Brightening Cream deeply nourishes the skin after exfoliating, evening out skin tone and protecting it from environmental stressors. 714.352.3600. bclspa.com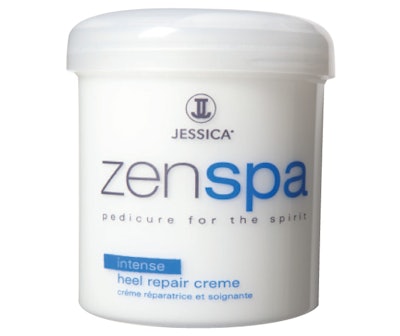 Jessica ZenSpa Intense Heel Repair Crème contains vitamin E, aloe vera and shea butter to deliver intense hydration to extremely dry, cracked skin. 800.582.4000, jessicacosmetics.com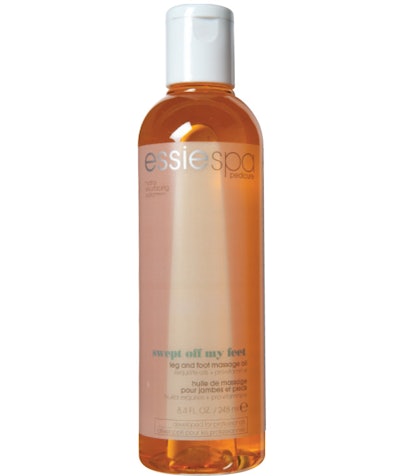 Essie Swept Off My Feet Leg and Massage Oil is a luxurious blend of passionflower, rose musk and apricot as well as pro-vitamin E and essential fatty acids. 800.232.1155, essie.com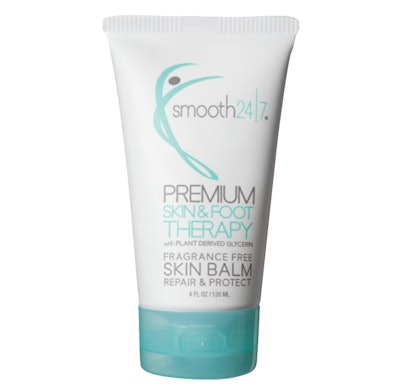 Non-greasy and fragrance-free, Dennis Bernard Smooth 24/7 Premium Skin & Foot Therapy Skin Balm is infused with a therapeutic blend of aloe, chamomile and glycerin to heal rough, cracked skin, plus protect the skin from dry conditions. 732.308.9935, dennisbernard.com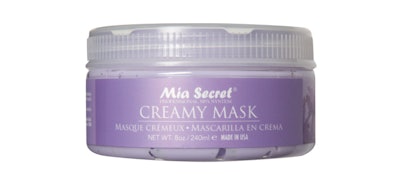 Mia Secret Aromatherapy Jasmine Essential Oil Massage is infused with  vitamin E as well as almond, avocado and jojoba oils and features a fresh jasmine scent. 626.581.4444, miasecretnails.com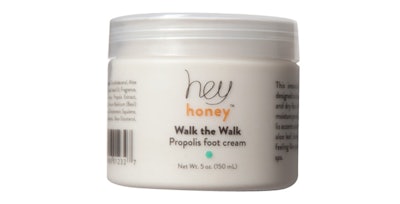 Hey Honey Walk the Walk Propolis Foot Cream contains propolis, an antioxidant and emollient, as well as essential oils and aloe vera gel to strengthen the skin's barrier to eliminate cracks. 855.334.6639, heyhoney.com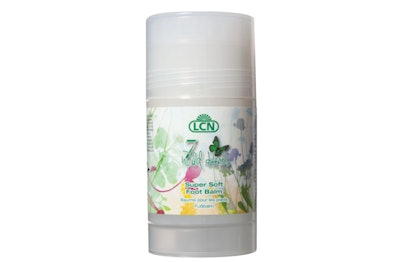 The quick-absorbing LCN 7 Wild Herbs Super Soft Foot Balm contains a nourishing blend of seven herbal extracts as well as urea, allantonin, glycerin and panthenol to provide lasting moisture. 800.866.2457, lcnusa.com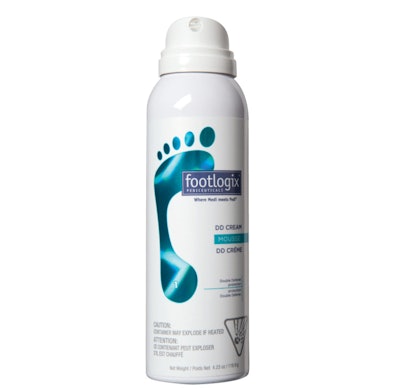 Footlogix DD Cream Mousse features a rich, alcohol-, oil- and fragrance-free formula that contains spirulina, urea and primrose oil to soothe, smooth and hydrate dry skin. 888.442.4408, footlogix.com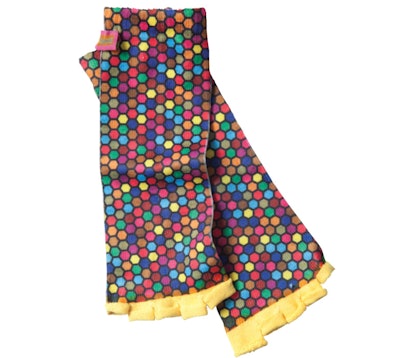 PediSavers Pedicure Socks are designed to hug each toe individually, protecting fresh polish from smudging or denting. 877.743.0253, pedisavers.com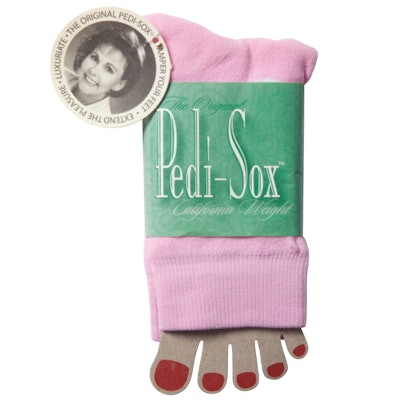 Available in a variety of bright colors just in time for summer, Pedi-Sox keep your clients' feet clean and cozy, allowing moisturizers to fully absorb into skin long after the pedicure service comes to an end. 888.536.1577, originalpedisox.com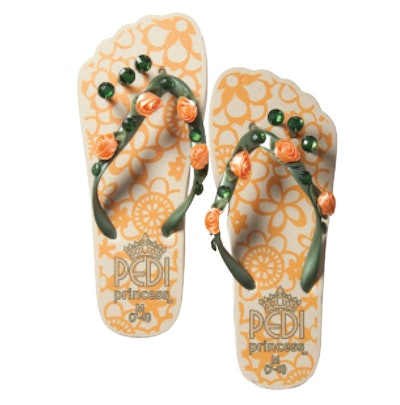 Pedi Princess Pedicure Sandals  are a comfortable alternative to traditional toe separators. Available in multiple colors and designs, the bejeweled flip-flops are a smart upsell to clients on the go. 310.729.7727, pediprincess.com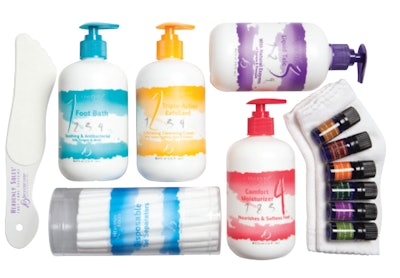 The Backscratchers Heavenly Soles Complete Pedicure Kit contains everything you need to perform a classic pedicure, including foot bath, six aromatic scents, exfoilant, talc, moisturizer and a foot file with a replaceable abrasive. 800.832.5577, backscratchers.com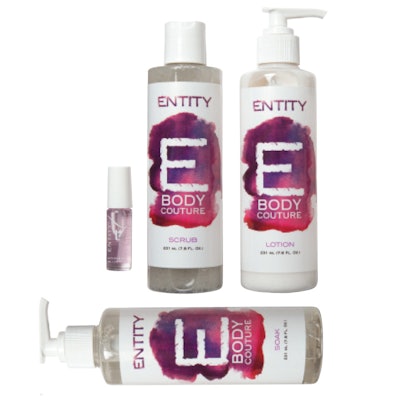 Formulated with a coconut oil base to strengthen underlying skin tissue, the Entity Body Couture Kit contains a soak, scrub, lotion and cuticle oil. 866.288.4600, entitybeauty.com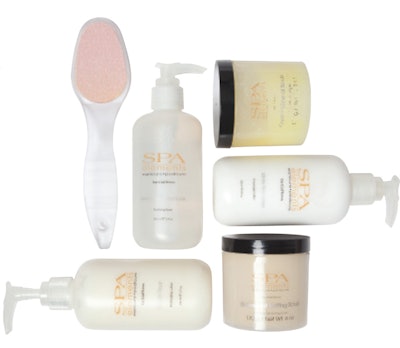 The EzFlow Spa Elements Manicure & Pedicure Set comes equipped with Buttermint Buffing Scrub, Crystal Mineral Scrub, Lemon Tea Tree Soak and White Tea and Ginger Root Lotion for soothing and revitalizing pedicures. 800.635.8966, ezflow.com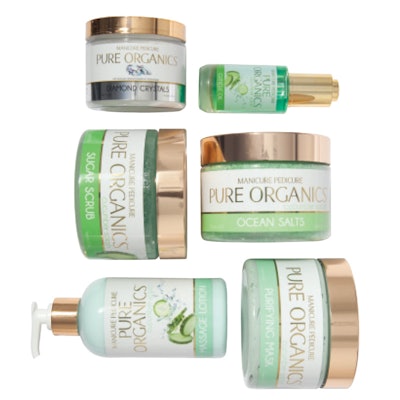 Available in five invigorating scents, the Pure Organics Diamond Pedicure Starter Kit features everything you need to pamper clients, including Diamond Spa Crystals that turn water into soft luxurious beads of moisture, as well as bath salts, sugar scrub, purifying mask, massage lotion and cuticle oil. 316.425.2500, pureorganics.us