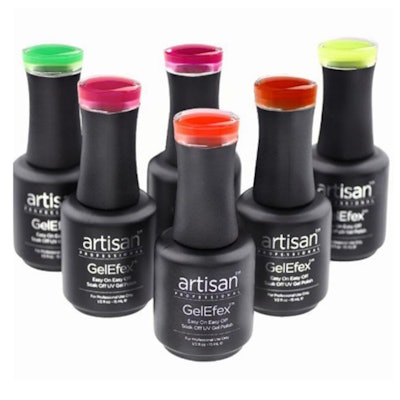 Now through the end of August you have a chance to win a trip to Europe or Asia! All you have to do is purchase Artisan GelEfex Advanced Formula Gel Polish and then enter to win a round-trip airline ticket to any of the following: Paris, London, Berlin, Madrid, Ho Chi Minh City, Hong Kong, Beijing, Shanghai, Bangkok, Tokyo, Seoul, or Hawaii.
The top of each GelEfex cap is colored to perfectly match the gel inside. Glossy color lasts for weeks without chipping, has zero shrinking during the curing process and has rich pigments that won't face.
You have until August 31th to enter. Check out the official rules for details.
[Images: The Nail Superstore]