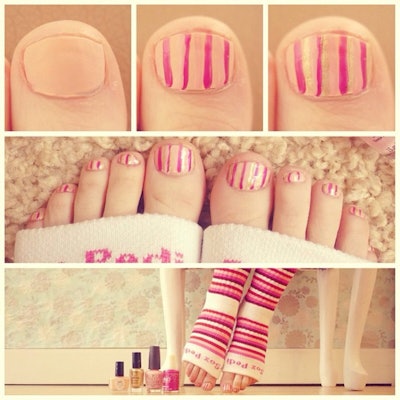 Pedicure season is fast approaching and there's a unique addition you can make to your services.
At the end of a regular pedicure service, help callused heels by slipping a pair of Pedi-Sox onto your clients' feet to help lock in the moisture of lotions or creams. The open toe of the sock allows you to polish the toes and even add matching toenail art! Australian blogger Violet LeBeaux showed us a couple of the designs you can try to match each pair of Pedi-Sox.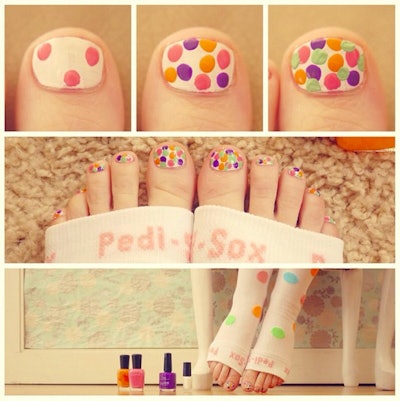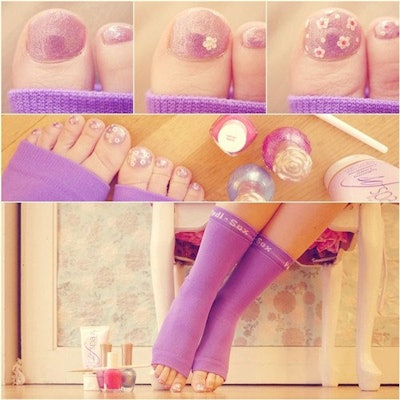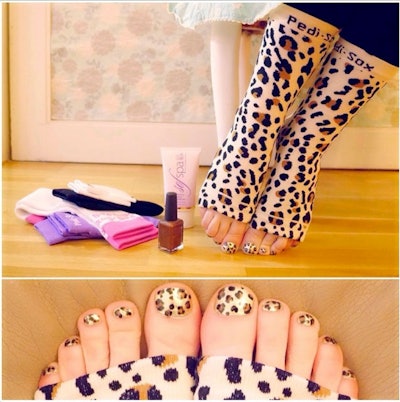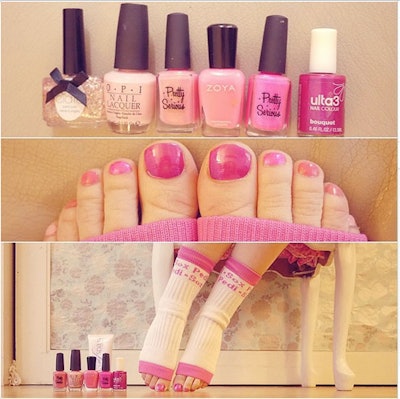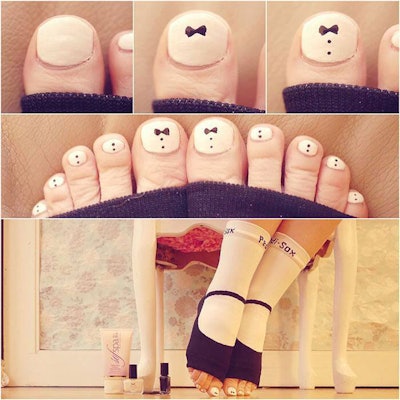 Try your own Pedi-Sox toe art and be sure to tag us!
[Images: Violet LeBeaux]