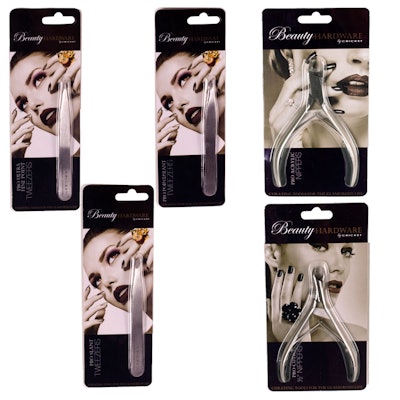 Cricket Co. just launched Beauty Hardware, a new line of professional salon tools designed to be effective and easy to use, as well as sleek and elegant.
You proudly display your nail polishes and gels for every client to see, but  feels that nail techs should have beautiful tools for the rest of the job too. There's no reason why you shouldn't bring a touch of old Hollywood class to your clients even when you're just clipping cuticles or trimming nails. "We are bringing a touch of glamour to beauty maintenance for both professionals and their clients," says Jared Clark, General Manager of Cricket.
The Beauty Hardware line offers a number of nippers, clippers, and tweezers for all your manicure and nail art needs.
[Images: Cricket]