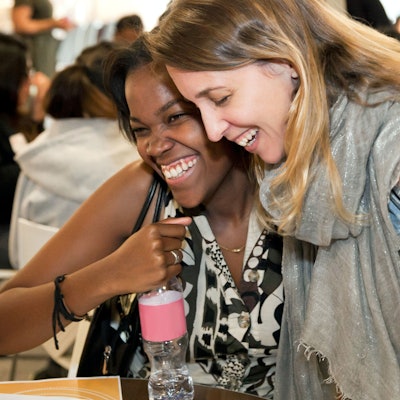 In February, SpaRitual partnered with Step Up (an organization to inspire and propel girls from under-resourced communities) to give a huge group of girls an inspiring visit to the Orly and SpaRitual offices. The company made a great effort to introduce the girls to all aspects of the company, giving support and advice on how to develop marketable skills and strive forward as they reach adulthood.
Shel Pink, founder of SpaRitual and SlowBeauty.com,was also left feeling enthusiastic and excited by the day's events. "We wanted to support the incredible and inspiring young women who are part of the program. These are the leaders of today and tomorrow! The day was not only impactful for these young women to learn about careers in the beauty industry but it was also impactful for the women executives from SpaRitual who spent time with the girls. It was a very meaningful day at the SpaRitual headquarters," Shel said about her decision to host the event.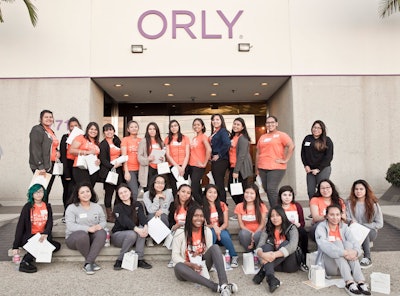 SpaRitual also just released a punchy red orange Step Up nail lacquer. 20% of the proceeds from its sales are now going to support the girls further.
It's important to remember that new and established nail technicians are not the only ones that benefit from education. Young girls can also gain a lot by learning more about jobs and opportunities in the beauty industry. For this reason, SpaRitual's Mentorship Day was a massive success!
[Images: SpaRitual]