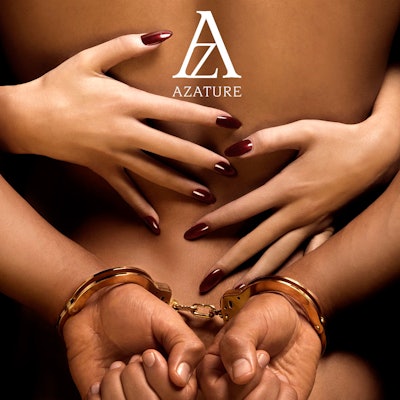 Azature has sparked controversy in the past (their $1 million White Diamond Lacquer was criticized for being just a little excessive), but never before for something so…scandalous.
The brand's newest campaign presented during New York Fashion Week took a few notes from the recent 50 Shades of Grey hysteria. New Azature ads feature shiny, colorful nails alongside lots of skin, of both the male and female variety.
Sex sells, but do you think this branding has gone too far? Let us know in the comments below!
Images: Azature