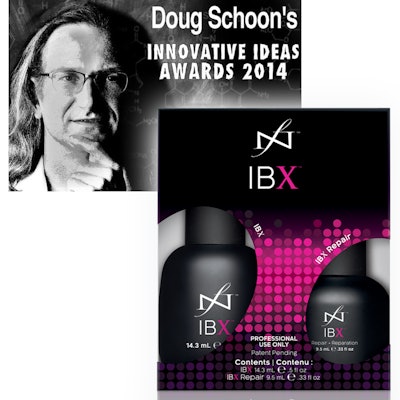 There are new products, and then there are new products that completely shake up the industry. Famous Names' IBX was one of those products – created in response to the enormous gel explosion in the last few years, helping to toughen the natural nail from within and improve its health and appearance after being exposed to artificial enhancements.
To recognize the power of this transformative product, Doug Schoon (the leading influencer and scientific mind behind the professional nail industry) has named IBX the first-ever recipient of the Doug Schoon Innovative Ideas Award.
As an explanation for his decision, Doug Schoon writes: "Without a doubt, the most scientifically advanced products in the beauty industry are artificial nail coatings. For the first time, Famous Names takes this level of high technology inside the nail plate to toughen and protect it from within. The IBX System products absorb into the upper layers of the nail plate and then join together to create a super tough protective shield for nails. The System can also repair surface damage and seal cracks and fill grooves in the nail plate." The Innovative Ideas Award going forward will seek to recognize products that turn new technology into professional products that benefit the salon industry.
The award's runner-up was Chemical Source Capture Systems by Aerovex Systems, which help to purify the air of harmful vapors and dusts. Aerovex systems are created to make the performance of any salon service much safer including; artificial nails, keratin hair smoothing treatments, laser hair removal treatments and any other salon service that generates vapors and/or dusts.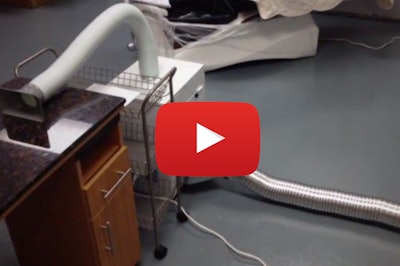 WATCH: How to improve air quality with Aerovex »
 
[Images: Famous Names]