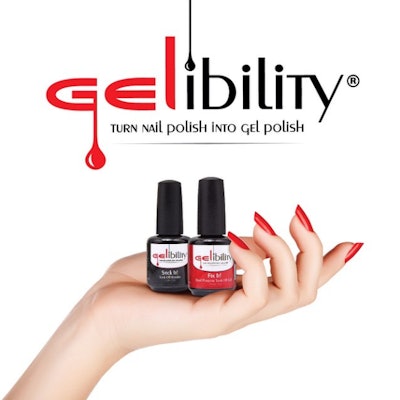 You undoubtedly have far more colors of nail polish than gel, and probably don't have matching gel colors for every regular lacquer shade in your collection. That's when you need Gelibility – it's the brand-new product that you essentially mix with any traditional nail polish to turn it into a soak-off gel.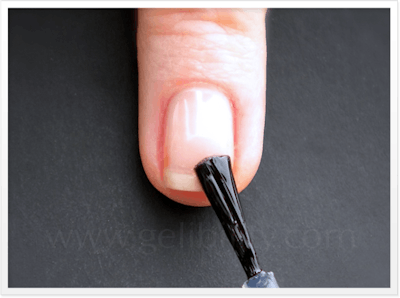 Step 1: Apply Gelibility Stick It Soak Off Bonder, then cure in a LED (60 seconds) or UV light (2-3 minutes).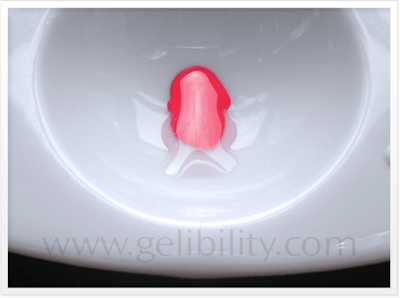 Step 2: Put equal parts clear Gelibility Fix It! Soak-Off Gel and traditional nail polish together.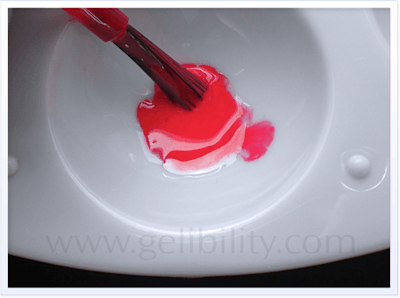 Step 3: Mix with the brush (can use the brush from your nail polish bottle).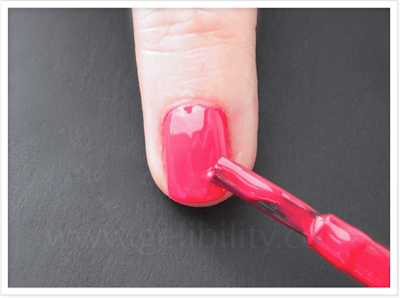 Step 4: Apply your mixture to your nail.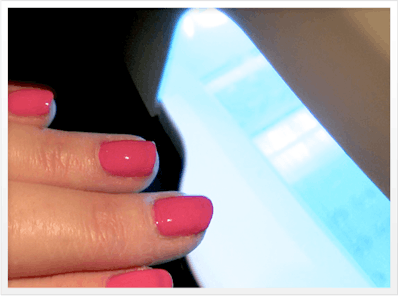 Step 5: Cure in your LED (60 seconds) or UV (2-3 minutes) lamp.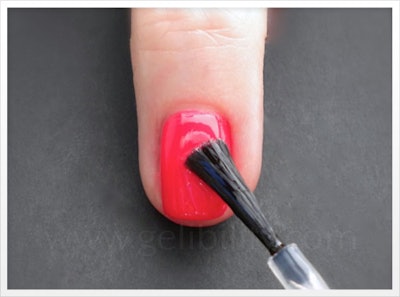 Step 6: Seal with clear Gelibility and cure again under lamp. Finished!?
 
And here's how to remove it: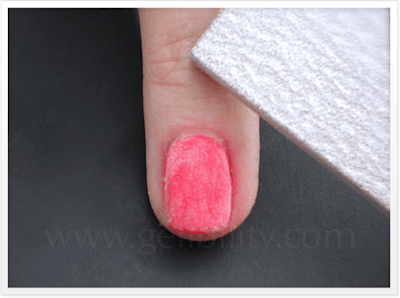 Step 1: With a coarse file, rough up the surface of the Gelibility gel polish to aid in removal.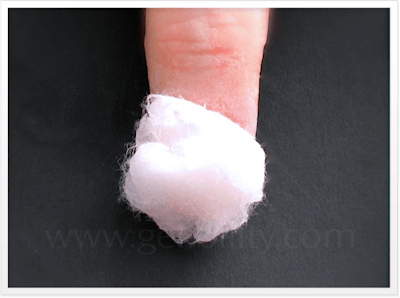 Step 2: Saturate a cotton ball with pure acetone, and place onto the nail surface. Avoid skin contact.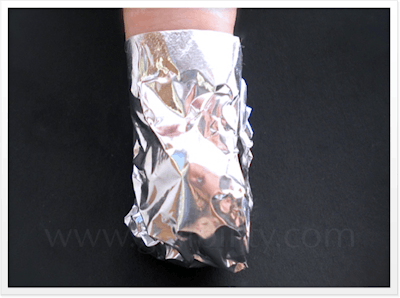 Step 3: Wrap the nail and cotton in foil.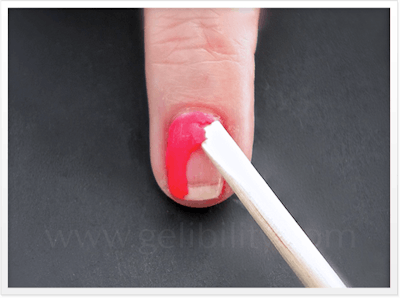 Step 4: Wait 8-10 minutes. Remove foil and cotton. Using a cuticle pusher or wood cuticle stick, gently scrape off softened product.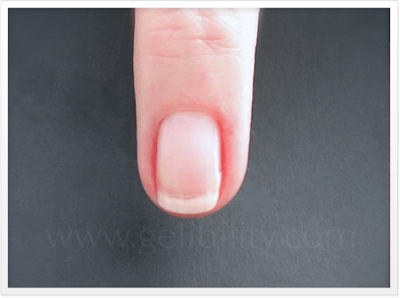 Even create nail art! Here's how to do water marble nails with Gelibility:
Images: Gelibility