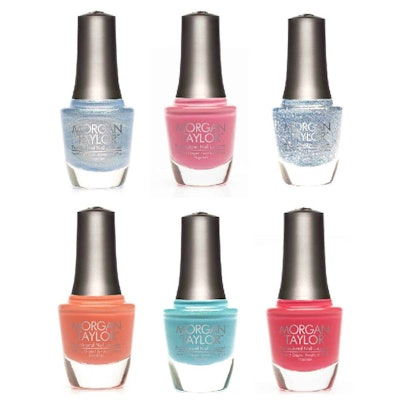 As if we weren't already thrilled about the release of Disney's live-action Cinderella film, Morgan Taylor and Gelish have just released collaborative Cinderella-inspired collections to push our excitement right over the edge! Both sets feature five matching shades (Morgan Taylor in polish, Gelish in soak-off gel), plus a sixth color individual to each brand. Use Gelish on fingertips and do matching manicures in Morgan Taylor.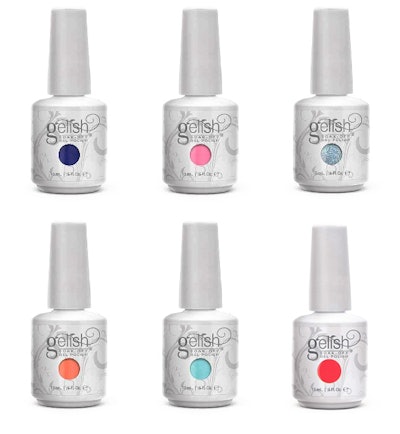 These colors are perfect for every mood this spring, and are great to have on hand for spring nail art, prom clients, and those looking for a fresh mani. Prep clients like princesses before hot dates with the shimmery light blue Morgan Taylor Best Ball Gown Ever. If the gal in your chair is feeling particularly sassy, try the dark pink hued Watch Your Step, Sister! in either Gelish or Morgan Taylor.
The film premieres March 13th, but both Cinderella 2015 collections from Morgan Taylor and Gelish will be available for a limited time beginning February 2015. For more information go to gelish.com or morgantaylorlacquer.com.
[Images: Hand & Nail Harmony]