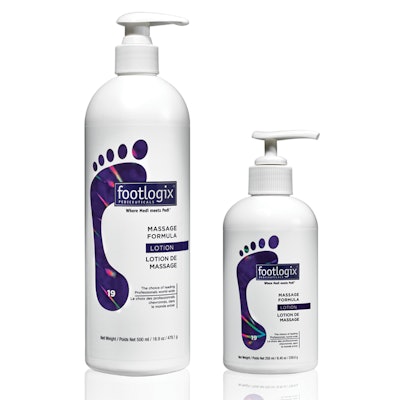 You and your clients both know that one of the best parts about receiving a pedicure is the massage! Be the one to bring relaxation whoever sits in your chair – and do it using the new fragrance Footlogix has for their Massage Formula. The fresh, restorative scent includes a light mix of eucalyptus, spearmint, rosemary, and peppermint.
To use, start with the Footlogix Exfoloating Seaweed Scrub to balance the skin's essential oils in the feet, and then finish by hydrating feet with the Massage Formula for 5-7 minutes, or until they feel silky soft.
Try it in either their retail size (250 mL) or Professional size (500 mL), or sell in-salon for clients to take home.
[Images: Footlogix]