Nowadays it seems like everyone is trying out a Kickstarter – whether it's for their own line of hand knit kitten sweaters or an out-there indie film. This raises the question – are there any projects out there unique and innovative enough for you to actually share some of your hard-earned dollars with? Well, we found a couple that really caught our eye. We can't wait to see them thrive!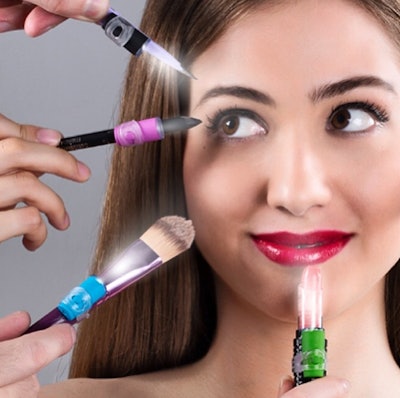 The BeautyBeam
Have you ever found that your lamp doesn't quite cut it when doing detailed nail art? Whether your vision is a little lacking (happens to all of us), you're getting shadows, or just could benefit from seeing your work even better – you'll need to check out The BeautyBeam. It's a tiny light with stretchable silicon strap meant specifically to attach to nail polish caps, nail art brushes, makeup brushes, mascara, lipstick, tweezers – you get the picture. It emits natural, white light that allows you to see in full, up close detail (for better or worse), and gets rid of all those shadows you have when using overhead lighting.
Learn more about the product on the website: thebeautybeam.com
Get the upgraded BeautyBeam Pro and help meet their Kickstarter goal here: http://kck.st/1kMPMd4

The LANI Organizer
Nail polish racks are great, but often you have nail and beauty tools of various shapes and sizes. Where are you supposed to store your gels? Brushes? Striping tape? Transfer foil? Developed by real salon owner Nick Brown as a storage solution, the LANI is a wall-mounted rack that comes in a variety of colors and even configurations with various slots, shelves, hooks, and compartments for small items.
To check it out and help them meet their goal, see the LANI Organizer on Indiegogo: https://bit.ly/ShOwrq
[Images: The BeautyBeam, LANI Beauty Co./Nick Brown]