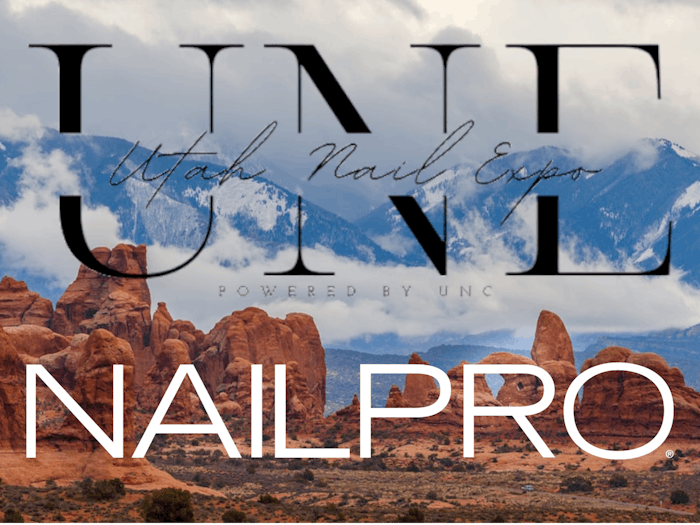 Win a feature in Nailpro magazine and VIP tickets to The Utah Nail Expo!
The winner and a friend will receive an all-inclusive backstage experience at the 2023 Utah Nail Expo, Saturday, September 23 in Provo, Utah, including VIP tickets and swag bags, raffle tickets and a hotel and dinner voucher. They'll also win a feature in Nailpro magazine!
To enter the giveaway, post once per month on Instagram from January to August using the hashtag #uneallaccess and tagging both @utahnailexpo and @nailpromagazine.
Each month there will be a different topic to post about will be announced eat the start of each month. Check Utah Nail Expo's Instagram page on the first of each month for monthly prompts. You'll have from the first of the month until the last to post your entry. You'll do the same the following month for a different prompt!
The giveaway ends August 31, 2023 with the winner announced on September 1.
The Utah Nail Expo is the largest nails-only trade show for licensed nail professionals. The expo is an eventful weekend filled with vendors, competitions, raffles and classes taught by your favorite nail artists. Nail companies from all over the United States and Canada will be on hand to display the latest nail products and trends.
Check out the post below for more information on the giveaway! 
Follow Nailpro on Instagram and subscribe to our free daily newsletter to receive the latest news for nail professionals.