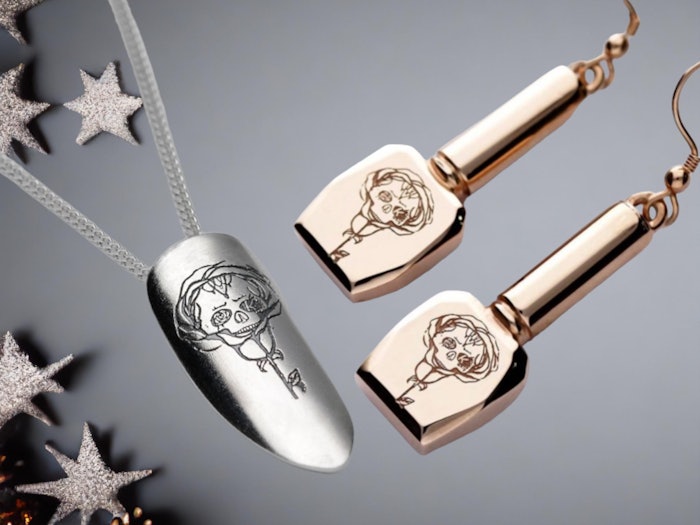 Master goldsmith Mark Lloyd and nail artist Kirsty Meakin have launched the limited-edition jewelry brand Kirsty Meakin X Mark Lloyd
Meakin and Lloyd's collaboration was inspired by a custom set of earrings that Lloyd made for Meakin as a birthday gift.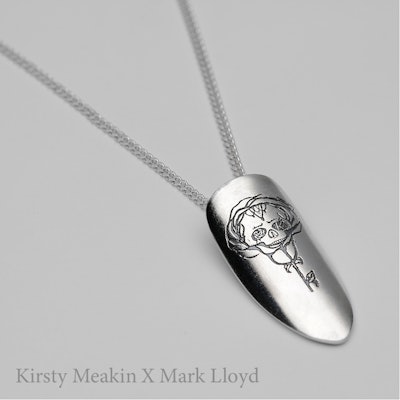 Lloyd, fellow of The Institute of Professional Goldsmiths, produced the earrings from scratch – the piece had the Kirsty Meakin logo engraved on the front, and a rose gold finish. The pair of earrings were given to Meakin while she filmed a video for her YouTube Channel. The earrings had a massive positive response from the public, causing the two to wonder about the possibility of a collaboration. 
They now are announcing the first design in their collection – the "Kirsty Meakin X Mark Lloyd Nail Pendant." 
The pendant is made in the shape of a fingernail – decorated with the Kirsty Meakin logo that she personally designed and crafted by Lloyd in 925 solid sterling silver. Sold on an 18" curb chain, the handmade pendant is laser-inscribed on the front with Kirsty Meakin's skull logo, with the collection name etched on the back.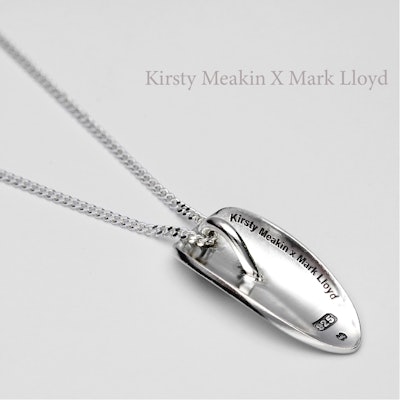 The pendant is part of a limited-edition run. Only 100 pendants will be made in the first batch, with each piece being numbered to ensure authenticity and certify each purchase. 
"Once they're gone they're gone. We may make more. We may not. We may make something else entirely," Lloyd says. 
The pendant is available now to preorder with stocks set to be ready early in the new year. The rest of the collection is currently in the prototype stage. 
For more information about Kirsty Meakin X Mark Lloyd range, visit kirstymeakin.com.
Follow Nailpro on Instagram and subscribe to our free daily newsletter to receive the latest news for nail professionals.