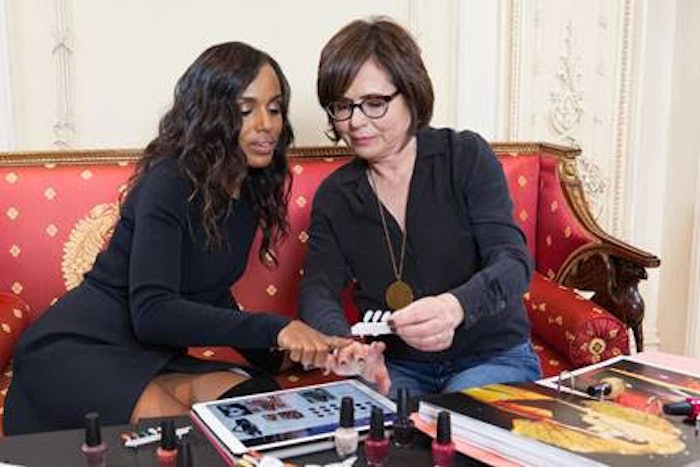 OPI has announced that actress, producer, director and activist Kerry Washington will serve as brand ambassador for the company's 40th anniversary this year.
Previously, Washington served as the brand's first-ever creative ambassador in 2016. In the role, Washington collaborated with OPI co-founder Suzi Weiss-Fischmann to create the "Washington D.C." collection.
"It is always inspiring to work with Suzi, one of the first female co-founders of a major beauty company," said Washington. "She may be known as the 'First Lady of Nails," but she is also a true champion of women's causes—one whose impact far transcends her own industry."
Throughout all of 2021, OPI will spotlight 40 of the brand's most iconic shades.
"We are delighted that Kerry is reprising her role as brand ambassador during our anniversary year," said Weiss-Fischmann. "She is a woman of style and substance who is fierce in everything she undertakes, from acting to activism."
OPI originated as a dental supply company during the acrylic nails movement of the '80s. Realizing dentures and artificial nail extensions shared similar chemistry, co-founders and in-laws George Schaeffer and Weiss-Fischmann saw an opening in the market and seized it. OPI began dropping off the "rubber-band special": jar of powder, liquid and primer—rubber-banded together to every salon on Ventura Blvd. in Los Angeles.
This special became the OPI Traditional Acrylic System and was a huge hit, establishing the brand's roots in the professional nail industry.
Today, OPI's shades and seasonal collections feature just-off-the-catwalk colors inspired by compelling destinations across the U.S. and the globe.