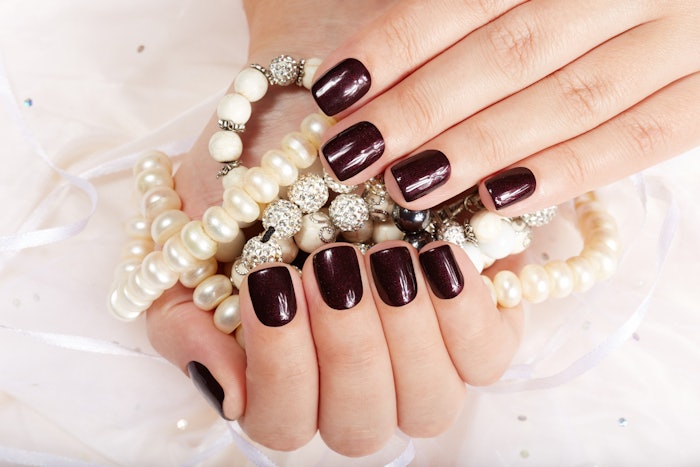 Winter naturally prompts a change in nail color, from the bright hues of summer to ones that are darker and more sultry. And while black nails was the go-to of shade for both edgy and high-fashion clients this time of year, the moody hue is taking a backseat this season to more interesting variations of inky color.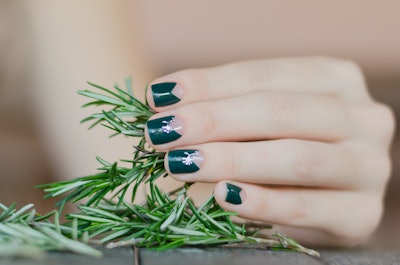 We spoke with a few top nail artists to get their take on the best dark colors to wear this winter:
"I love matching nail color to hair color," says Miss Pop, an editorial nail artist based in New York. "To me, it's a shade that will connect and celebrate a client's beauty. It's also a great substitute for a nude nail polish in winter, because their hair color is a neutral they're already wearing. I like to pair my brown hair with a rich chocolate polish." 
"I adore deep shades for winter like rich aqua with shimmer, evergreen (which is Christmas-tree green's cooler sister), deep navy is always a go-to and dark metallic violet," says Julie Kandalec, celebrity nail artist, CEO of Masterclass Nail Academy and beauty traveler.
"There's a nail color that has surfaced to the top this year, and it's unexpected: forest green," says Michelle Saunders, celebrity nail artist and owner of Saunders & James Nail Care in the Bay Area. "It's a dark hue, but still bright enough to catch the evergreen tint. We used so much of the color Jungle from The GelBottle that I had to repurchase it three times since March!"