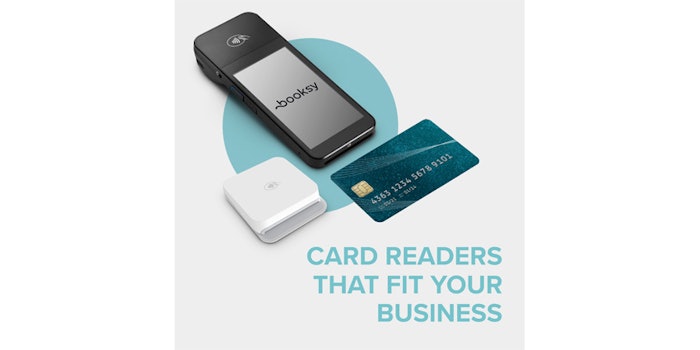 Courtesy of Booksy
Booksy has helped beauty professionals spend less time collecting payments with the launch of its Booksy Card Reader.
The Booksy Card Reader is powered by Stripe, a trusted leader in the payment processing space.
"Before Booksy [Card Reader], we were spending five minutes at checkout; now we are spending a minute or less. It has made a tremendous difference in the time and efficiency of the staff, spending time at checkout versus preparing for the next client and being ready to receive them when they come in the door," says Tamekia Swint, executive director and founder of Styles 4 Kidz in Oak Park, Illinois.
The card reader is available in two different hardware options:
BBPOS WisePOS E: a full terminal with on-screen tipping for processing transactions across devices.
Stripe Reader M2: a simple, pocket-sized reader for processing transactions from a mobile device or tablet.
Clients can pay any way they want, such as with a physical card or mobile wallets like Apple Pay and Google Pay. From there, payments are direct deposited into the provider's account, which makes tracking revenue simple and efficient.
Booksy is also launching Fast Payouts, a feature that helps professionals secure their funds within 30 minutes for a straightforward 1% fee.