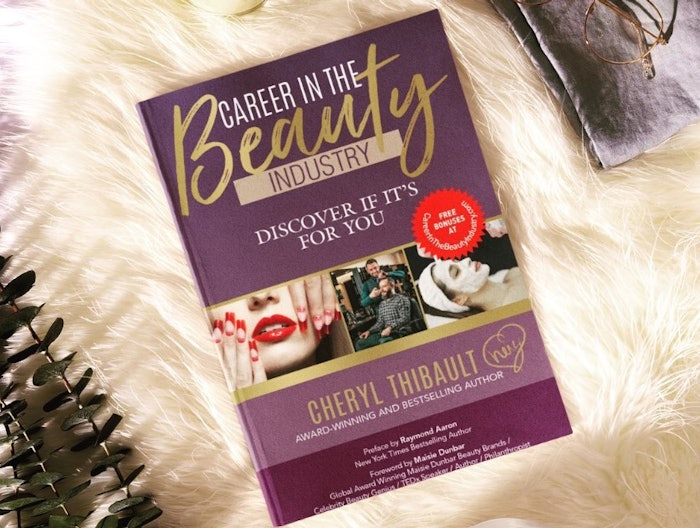 Courtesy of @cherylthibault1
The book highlights a wide variety of career options and features the personal success stories of 17 top beauty experts!
"Addressing student's concerns inspired me to write this book," explains Cheryl. "Alongside showcasing the vast opportunities the industry can offer those looking to invest in their education, I have combined knowledge I have accrued with personal success stories of the contributors, which culminate to instill confidence that this career choice can equal job security, sustainability and safety, particularly in a world of uncertainty." 
Thibault has been a leader in the beauty industry for over 40 years, working as a cosmetologist, esthetician, nail technician, lash technician, spa therapist, educator, coach, entrepreneur, visionary, spa owner, beauty school director and CEO, nail competition judge, mentor, author, podcast host and multibusiness owner.
She has been selected to receive the 100 Successful Women in Business Award 2022 and has been nominated for Small Business BC Awards 2022 and Educator of the Year 2022.