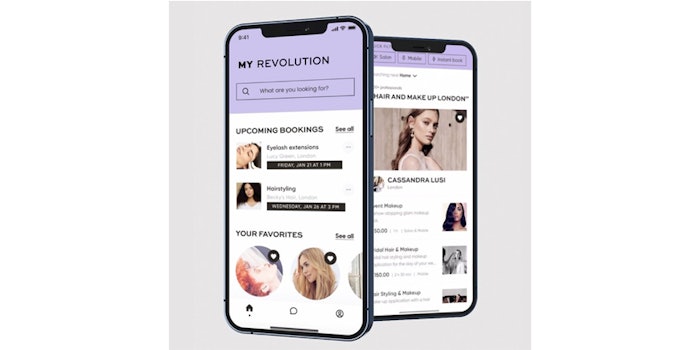 Courtesy of @myrev.professionals
Revolution Beauty has launched a new beauty booking app designed to help self-employed beauty professionals acquire new clients and open up new revenue streams.
My Revolution, the name of the new app, allows freelance beauty professionals to be discovered by potential clients while managing bookings on the platform in one place.
Over 1,000 beauty professionals have already signed up and downloaded the app, which offers both free and premium pricing models.
"Those who freelance in the beauty industry can spend hours replying to customers on different platforms, handling diary changes and dealing with cancellations," said Nicola Wing, group strategy director, Revolution Beauty. "My Revolution will make this process so much easier, freeing up their time so they can focus less on logistics and more on what they do best." 
Co-founded by makeup artist turned entrepreneur Nicola Gunby and entrepreneur Jason Iliffe, the platform aims to transform the way freelance beauty professionals manage their clients and market their talents.
"My Revolution is the perfect answer to this, providing independent beauty professionals all over the U.K. with an opportunity to market themselves and their talents on the same platform [where] a customer can browse, book and pay," said Gunby.