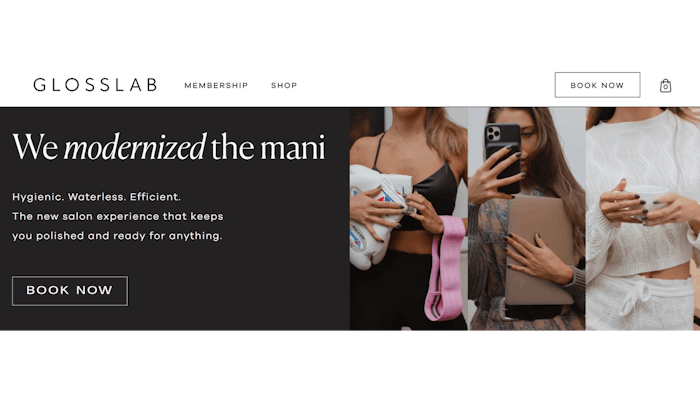 Courtesy of GLOSSLAB
GLOSSLAB has partnered with Federal Realty to open new GLOSSLAB locations in Miami, Florida; Bethesda, Maryland; Darien, Connecticut; and Hoboken, New Jersey!
These openings will join existing studios in Manhattan (Tribeca, West Village and Flatiron) along with soon-to-open locations in NYC on the Upper East Side and NoHo and Westport, Connecticut.
GLOSSLAB is a hygiene-first, waterless and membership-based studio, which features technology-enhanced services such as online booking, cashless payment and contactless check-in and check-out.
GLOSSLAB patrons can choose from a carefully curated group of beauty and nail trends including best-in-class, long-lasting gel and nontoxic polishes.
In addition to their in-person manicure and pedicure offerings, the brand launched three proprietary nail kits: a GLOSSLAB nail tool kit, a GLOSSLAB gel eraser kit and a GLOSSLAB manicure rescue kit ranging in price from $25-$35.
Launching in early 2022, GLOSSLAB will release a full line of proprietary polishes, at-home mani and pedi kits, hand creams and foot creams.