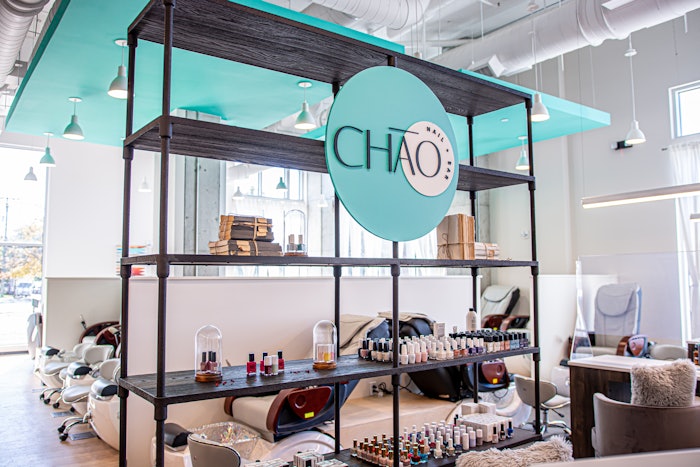 Courtesy of Chào Nail + Bar
Chào Nail + Bar is Nashville's latest organic, wellness inspired, eco-conscious nail bar, with the mission of offering high-quality, innovative services and amenities.
The salon uniquely combines luxury with health and wellness to provide safe, personalized experiences. 
Chao Nail + Bar features:
State-of-the-art ventilation system for an odorless salon
Free guided meditation
Individual dipping jar for each dip service
Optional organic, gluten-free, vegan and nontoxic polishes and products
Million Dollar Pedicure with 24K series gold scrub, mask, serum and champagne
CBD and collagen add-ons
All standard services include complimentary premium tea, champagne, house wines and beer.
Chào Nail + Bar is connected to the Vietnamese and boba tea restaurant, Banh Mi and Roll+, where guests are able to enjoy additional food and beverages.
The salon also offers a private VIP area to accommodate groups up to six for special events. 
"We are excited to introduce a unique nail salon offering safe and personalized services through a team of highly trained and creative professionals," said Kevin Vo, founder of Chào Nail + Bar. "At Chào Nail + Bar, all products and equipment are selected vigilantly from the most trusted brands in the industry to ensure guests enjoy a safe and relaxing experience. Our goal is to offer guests a place to escape, relax and feel pampered, which people need now more than ever."