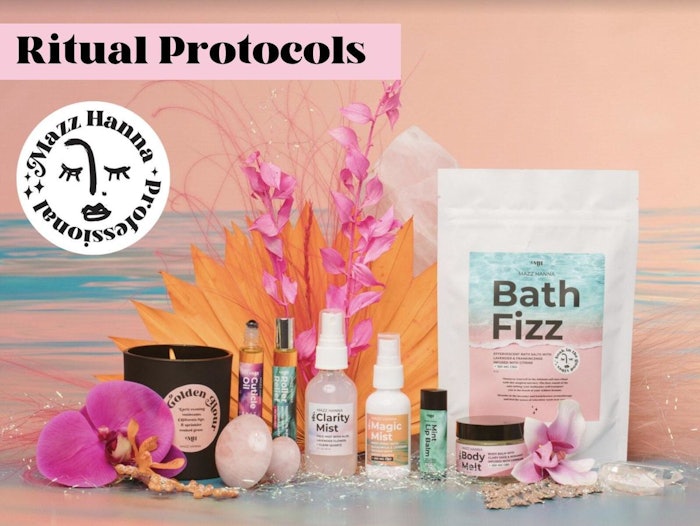 Courtesy of freecoat nails x Mazz Hanna
Guests at freecoat nails beauty bars can now treat themselves to CBD pedicures from award-winning brand Mazz Hanna.
freecoat nails beauty bars use toxic-free products and provide an atmosphere free of fumes and exhaust.
Mazz Hanna is the same luxurious CBD pedicure that A-list Hollywood celebrities choose before strolling the red carpet.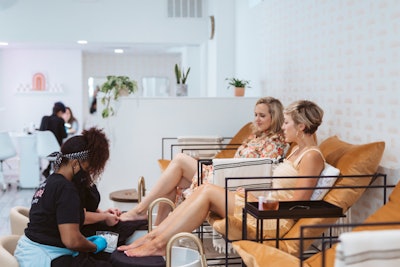 "We are excited to offer our guests the ultimate 'feel-good' pedicure with the CBD + Mazz Hanna add-on service," said freecoat nails co-founder Kat Eckles. "We reviewed many CBD brands and chose Mazz Hanna because their commitment to health and wellness aligns with our mission as the nation's first clean, nontoxic beauty bar franchise. We are educating consumers about the difference in brands that 'weed wash,' by claiming their products contain CBD when it is actually hemp seed oil or other misleading formulas."
The CBD pedicure experience will start with a fizzy bath in jet-free tubs, followed by a relaxing mist and therapeutic grade aromatherapy. Next, a leg and foot massage with warm rose quartz stones, shea butter and essential-oil laced balm, which helps relieve tension and sore muscles while hydrating the skin.
This service will be available at all freecoat nails locations.